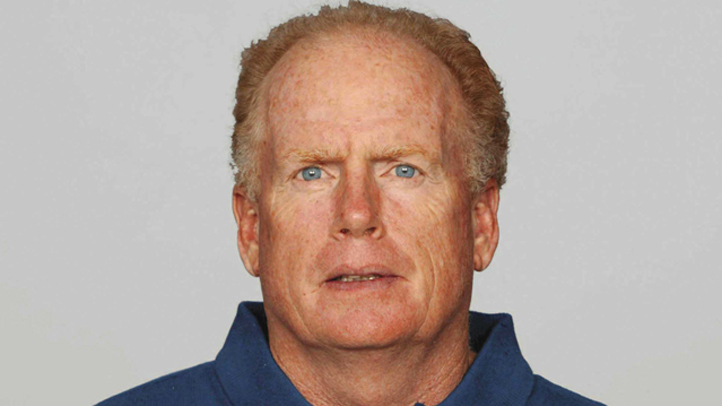 With the bottle still spinning in the Eagles presumed search for a new defensive coordinator, the fate of defensive line coach Jim Washburn is up in the air. Will Steve Spagnuolo, the free agent front runner, see working with Washburn? Or are the tactical and personality differences too great to overcome?
All I know is, it would be an absolute shame if Spagnuolo or any other new coordinator failed to incorporate Washburn into his scheme. The numbers bear out what an amazing job Washburn did with the Eagles defensive line, turning it into the best pass rushing front four in the whole NFL.
Pro Football Focus has a great statistic on this, Pass Rushing Productivity (PRP). The stat measures the percentage of pass rushes in which players record a sack, hit, or hurry (weighted 75 percent for the latter two).
Here's what PRP had for the Eagles defensive ends in 2010, with Jason Babin's year in Tennessee included for reference. "25% Rank" is the player's standing next to all other pass rushers with at least 25 percent of their team's defensive snaps.
As you can see, the Eagles defensive line was very effective under Sean McDermott. Darryl Tapp was the worst regular contributor, and he ranked 29 among all defensive ends. Trent Cole led the league in hurries and Brandon Graham showed promise before his knee injury.
But what about 2011?
There were a number of changes. For starters, even without Graham, substitutions were up. Cole was in on over 100 fewer passing plays. Also, the zone coverage attempts by defensive ends that marked 5 to 10 percent of plays in 2010 were largely eliminated.
The result of these changes and the new wide nine technique was an across the board jump in pressure from the ends. Cole moved up to number one in the NFL, Babin improved on his Titans production, and Darryl Tapp -- still the laggard -- brought up the rear at 10th best in the league. Moreover, even the backups scored highly in limited snaps.
That is a remarkable improvement. To be complete, let's also check the pass rushing of the defensive tackles:
Broderick Bunkley had the highest PRP among Eagles defensive tackles in 2010. In 2011, the Eagles had three (almost four) who scored higher than Bunkley. That says pretty much everything that needs to be said there.
All the numbers above are interesting, and you can pull out other nuggets in the comments (such as Hunt's efficiency or Laws's ineffectiveness), but overall this tells a clear story about the positive impact Jim Washburn has had on this defensive line.
I'm optimistic that a good coordinator can adapt to Washburn's strengths, but I fear that the person the Eagles bring in will be too stubborn to do so. Cross your fingers.