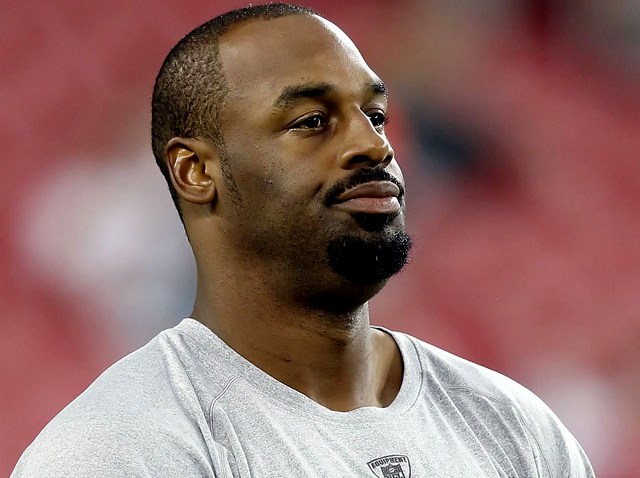 Donovan McNabb may not be playing football any longer (he hasn't drawn any interest from teams since being released by Minnesota late last year), but that hasn't stopped McNabb from finding the media spotlight.
As reported by NBC's Pro Football Talk on Wednesday, the former Eagles QB told Barfly (a Fox Sports entity) that he believes he is more than worthy for inclusion among the NFL's all-time greats based on his career achievements:
"I played at the pinnacle, I played at the highest level of my career. I played there. And I would vote for myself for the Hall of Fame.

When you sit and look at the numbers -- and that's what it is when it comes to the Hall of Fame -- my numbers are better than Jim Kelly, better than Troy Aikman, better than a lot of guys who are in the Hall of Fame. But the one thing they do have is a Super Bowl."
You hit the nail on the head there, Mr. McNabb. It's not ridiculous that a player thinks they are Hall of Fame-worthy, but do McNabb's numbers over his 13-year career really warrant the consideration?
Assuming McNabb's career is in fact over, he finishes with 37,276 passing yards, 234 touchdowns, 117 interceptions and a passer rating of 85.6. Those numbers are not terribly different from Kelly (who threw for 35,467 yards, 237 touchdowns and 175 interceptions with an 84.4 rating in two less seasons with Buffalo and was inducted in 2002) or Aikman (32,942 yards, 165 touchdowns and 141 interceptions in 12 seasons with Dallas and inducted in 2006).
So what is the difference between McNabb, Aikman and Kelly? Aikman won three Super Bowls and Kelly took his team to four straight from 1991 to 94. McNabb, though he posted very good numbers throughout his career, took the Eagles to only one Super Bowl (a loss in 2005) despite four other appearances in the NFC Championship.
According to McNabb, the numbers and the NFC title game trips should mean something.
"What makes a Hall of Fame quarterback is, first of all, his numbers, (then) how many times he's led his team to the big game -- which the big game still is the NFC Championship."
McNabb was a very good quarterback who showed many flashes of greatness during his time in Eagles green, but never won the big game. And, frankly, I'm not sure he got there enough times to warrant overlooking that single statistic. Without a title or Peyton Manning-like stats, it's hard to take McNabb for the Hall of Fame seriously.