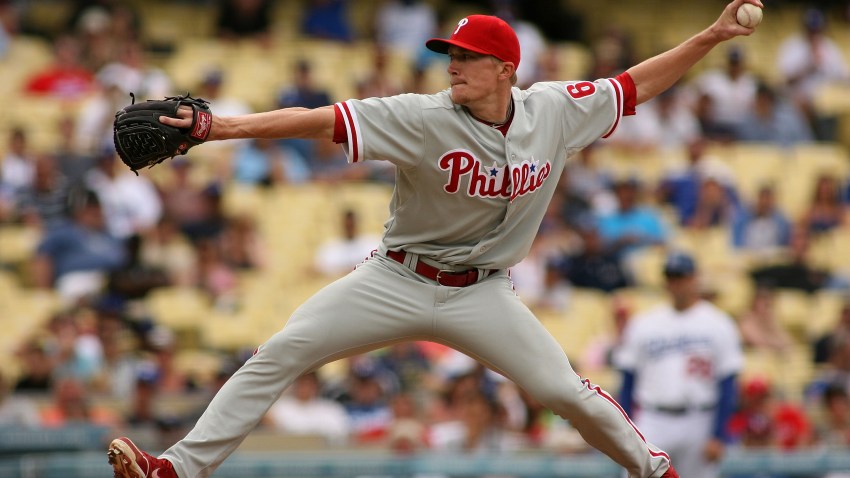 Here at Philthy Stuff we'll be taking a look at the 2013 Phillies and what we can expect from each and every player in the upcoming season as we head towards Spring Training. Next up, Jake Diekman.

If there was one bright spot for the Phillies in 2012, it was their bullpen. Despite employing pitching machine Chad Qualls for part of the season, there were plenty of things to get excited about when the later innings rolled around, due mostly to the young, high-powered arms that were put on display.

One of those arms belonged to Jake Diekman, a 25-year-old Southpaw who made his big league debut in 2012, who also figures to be a crucial piece of the youth movement that is overtaking the Phillies bullpen.

Diekman didn't appear on anyone's radar during the first four or five years of his career, due in part to his low strikeout rates and poor control. It wasn't until he began striking hitters out at a better than 11.5 K/9 clip in 2011 that he began to emerge as a legitimate Major League reliever.

Diekman made his first career appearance (and earned his first career win) on May 15th, when he struck out three Houston Astros in 1.1 innings of work. It was an impressive debut, and one that would characterize, somewhat, Diekman's value: the ability to strike out opposing hitters.

He finished the season with a 3.95 ERA in 27.1 innings, with 11.5 K/9 and, unfortunately, 6.6 BB/9. The strikeouts are certainly nice to see, but that kind of walk rate isn't going to cut it in the late innings when you have razor thin margins for error to work with. On the bright side, Diekman was exceptional when it came to getting left-handed hitters out. While he was able to keep right-handed hitters in the yard (one HR in 62 AB), he was able to keep left-handed hitters in check, holding them to a .590 OPS. Although he still had a bit of trouble with his command against the lefties, at-bats ended with a strikeout 40% of the time.

But thanks to an increased level of competition in the bullpen, Diekman's 2013 is up in the air. He certainly showed that he has the ability to he a suitable left-handed specialist, but his lack of command walk rates should give the Phillies pause when it comes to giving him a spot in the 'pen. With Antonio Bastardo more or less guaranteed a spot, Diekman has to make the most of Spring Training if he wants to nail down a spot in a very crowded bullpen.