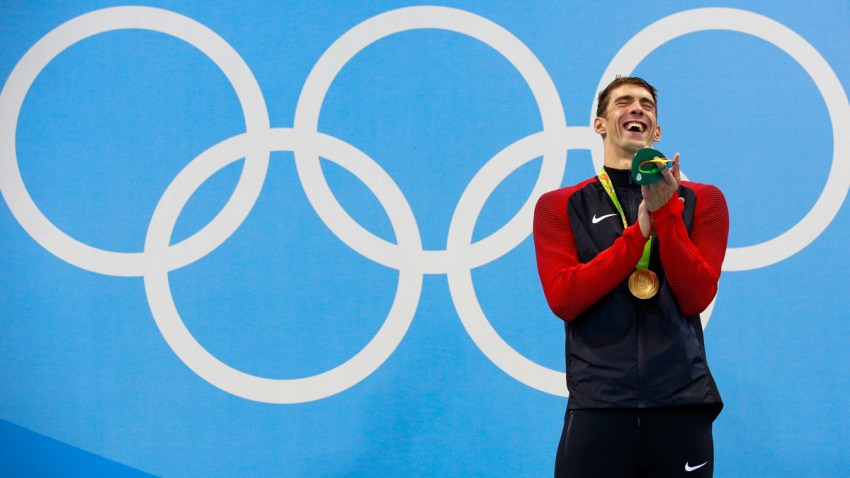 It was quite an emotional moment for Michael Phelps on the medal stand after winning gold in the 200-meter butterfly by besting the defending champ and longtime rival Chad le Clos.
Phelps teared up as "The Star Spangled Banner" began to play. But then Phelps heard a familiar sound from the stands that made him chuckle.
So what was it?
"O," nothing special.
"My boys from Baltimore were down at the other end" of the aquatics center, Phelps recalled in an interview on NBC later in the evening. "Back in Maryland, we all say 'O!' for the Orioles during the national anthem."
"I heard them roar, 'O' and I knew exactly where it came from," Phelps said.
It's true, for anyone who has been to Camden Yards in Baltimore, or even if you've just attended a sporting event of any kind with an Orioles fan, you've probably experienced the "O!" screams when the singer belts out "Oh say does that star spangled banner yet wave…"
If you haven't, well, here's a taste of what you've missed:
Here's hoping Phelps' Baltimore boys also brought some Old Bay to Rio to celebrate afterward in true Baltimore style.