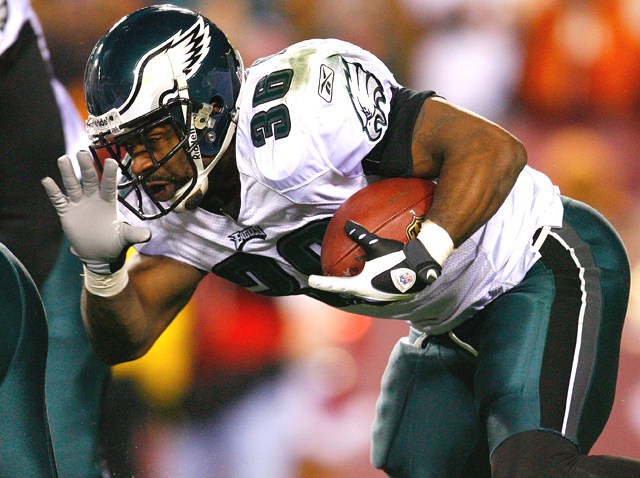 Eagles running back Brian Westbrook is expected to miss the next three games of the season as he recovers from his second concussion in less than a month, according to Coach Andy Reid.

Westbrook, who was examined by a concussion specialist at the University of Pittsburg Medical Center on Wednesday, is not scheduled to play in Sunday's game against the Chicago Bears.
Drs. Joseph Maroon and Michael Collins said Westbrook is making progress but should go through rehabilitation for the next three weeks.
This could also mean than Westbrook would be sidelined for the upcoming games against the Washington Redskins and the Atlanta Falcons, according to the Inky.

"I think the doctors want to see how he does after two weeks, what kind of symptoms he has, and then they'll just go back through and evaluate him after that - two to three weeks," according to the report. "We'll just see how he feels after that."

Westbrook returned to the Eagles' training facility but isn't expected to begin physical activity until sometime next week, according to the paper.
Westbrook, a key component to the Eagles' offense, suffered a concussion on October 26 in a game against the Washington Redskins. He sat for two weeks to recuperate but unfortunately suffered a second concussion Sunday against San Diego Chargers.
Rookie running back LeSean McCoy is expected to start in Westbrook's absence.