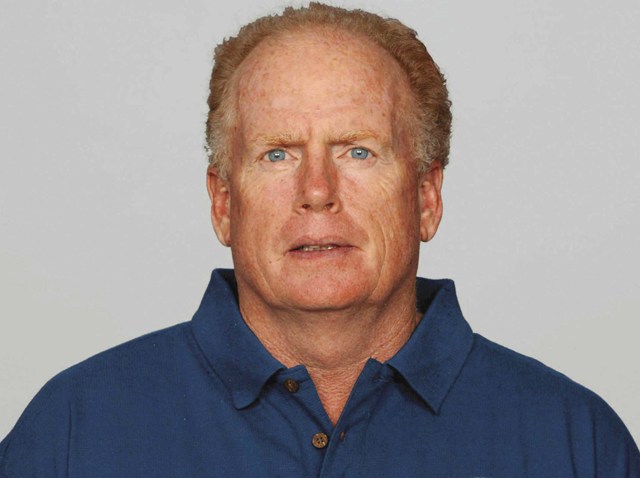 The Eagles have found their guy to lead the defensive line.
Former Titans coach Jim Washburn was named defensive line coach Wednesday.
"We are thrilled to add a quality defensive line coach in Jim Washburn," said head coach Andy Reid. "He had a great tenure with Jeff Fisher and the Tennessee Titans and he'll play a big part in the development of our defensive line moving forward. He's had a number of Pro Bowl players working under him over the years with the Titans and we're happy to have him join our coaching staff in Philadelphia."
Washburn spent the last 12 years under Fisher in Tennessee coaching Pro Bowlers like former Eagles Jevon Kearse and Jason Babin (yes, he got out of those guys what Eagles coaches couldn't) and helped coach Albert Haynesworth to back-to-back All-Pro seasons (yes, Albert once actually had a motor and didn't spend plays lying down).
"An opportunity came along for me to join the Eagles and I felt like it was good timing. At this stage of my career, I'm ready to make a change. This is no reflection on the state of the Titans but just a good opportunity for me.

"My wife, Sandy, and I have long planned to make Middle Tennessee our home and that is still our plan. However, we look forward to moving to Philadelphia and joining a top-flight organization like the Eagles and work for a premier coach in Andy Reid."
Gotta love the attitude coming from the 61-year-old coach.
And, let's be honest he has the pedigree of success in the NFL. The Titans almost always have good defensive front and even last season as their team struggled they still managed 40 sacks (one better than the Birds).
Washburn should add a different voice and should be an upgrade over Rory Segrest who was dispatched last week after the defensive line seemed to fall apart late in the season.