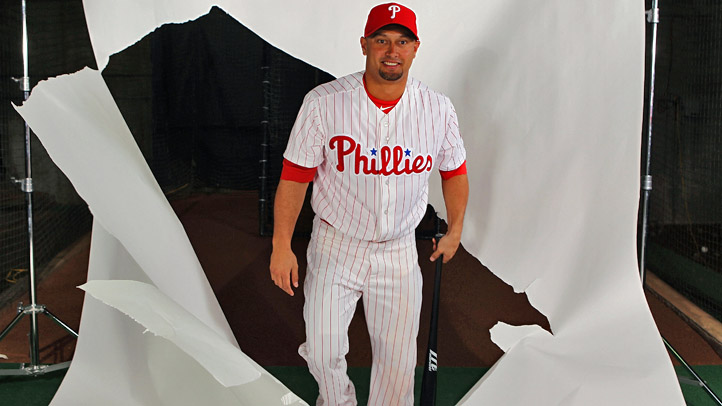 The 2011 All-Star Teams have been unveiled, with Placido Polanco, Cole Hamels, Roy Halladay and Cliff Lee all earning spots on the National League roster, but there's always room for one more Phillie.
For the tenth straight year, fans can vote for one final player to make it to the 33-man roster, and one of the candidates is Phillies center fielder Shane Victorino. Victorino attended his first All-Star Game thanks to the Final Vote in 2009, making him the first Hawaiian-born position player to go to the mid-summer classic.
The "Vote for Vic" campaign urges fans to pick the Flyin' Hawaiian over L.A.'s Andre Ethier, Colorado's Todd Helton, Arizona's Ian Kennedy and Washington's Michael Morse.
On Monday the Phillies announced that Shane had the early lead in the voting. But that doesn't mean Phillies fans should gear back their voting. Fans have until 11:59 p.m. on Thursday to vote as often as they like and send a fifth Phillie to Arizona for the game.
Click here to do your part.