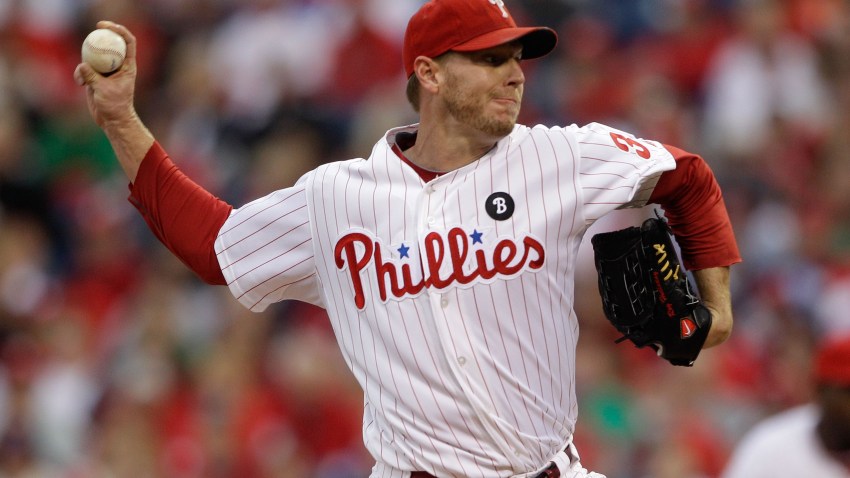 Earlier this season, one lucky gamer won a million dollars, courtesy of 2K Sports, when he became the first person to pitch a perfect game with MLB 2K11. It's a pretty awesome bounty for essentially doing something that people routinely shell out sixty bucks to do, so to say that it probably made that guy's year is an understatement.
The lucky winner, Brian Kingrey, a music teacher, won the prize when he used Phillies' ace Roy Halladay to toss a perfecto against the Houston Astros. It seems a bit unfair, because the Astros were practically a minor league team for most of the season, but the rules are the rules.
This isn't exactly news (it was announced back in May that he won). The news is the recently released video that features Kingrey. In it, he explains how he went from mild mannered teacher to video game pro.
Essentially, it turns out that Kingrey was not a big baseball fan. He actually had to learn about the game, including going to blogs that examined hitter match-ups to try to figure out some of the tendencies of the opposing hitters.
The funniest part about the video is that he struggled against Bill Hall, who no one will ever mistake for a good hitter, except for the year he hit 35 homers. Even better is that Hall wasn't even the best player on the team. At the time, the Astros still would have had both Hunter Pence and Michael Bourn in their lineup, and, had he had enough at-bats, Hall's .612 OPS would have been next to last among the qualified hitters.
Either way, it's cool that video games are getting so life like the real-life tendencies are being considered, and that you can go to a blog -- ostensibly not written for a video game -- to figure out how to succeed in the video game.

Of course, the fact that video games are becoming more and more realistic is something that constantly amazes me. As a fan of video game baseball from the early days of the original Nintendo, I am stunned by the detail, like how you can create your virtual self thanks to dozens of customizable facial features. If you are so inclined (and have a free 12 hours), you can create your virtual self. It's neat.
But at the same time, the games can sometimes be too realistic. Everything is impeccably real, from the batting stances to the nervous ticks in the batters box. Along with that, the real world physics and increased level of difficulty add to the level of realism. That's great from a certain standpoint, but sometimes it can be frustrating because, well, you just wanna hit dingers.