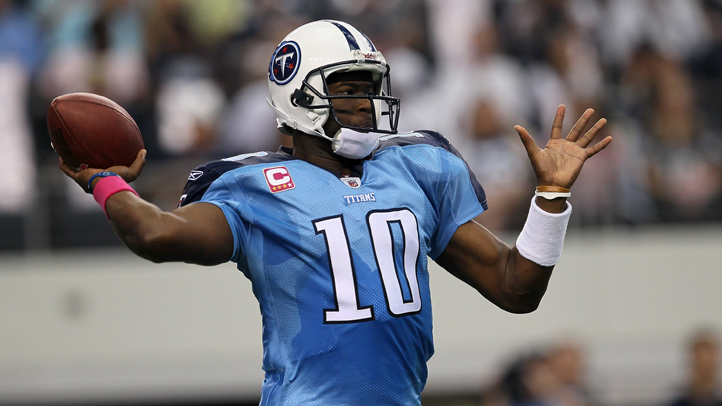 Say goodbye to Kolb, hello to Young.
According to early morning reports from the NFL Network and CSNPhilly, the Eagles are close to signing two-time Pro Bowl quarterback and former Tennessee Titans star Vince Young to a one-year deal. Terms of the deal have not been disclosed.
Just a day after the Eagles completed the blockbuster trade that sent former backup quarterback Kevin Kolb to Arizona in exchange for Dominique Rodgers-Cromartie and a second round pick, it seems "a virtual certainty" that the Eagles will sign Young to backup Michael Vick, according to CBSSports.com.
Young, the No. 3 overall pick in the 2006 NFL Draft, is 30-18 in five NFL seasons, including a playoff loss. His 2010 season was cut short after suffering a season-ending thumb injury on his throwing hand in November.
The Eagles have not yet confirmed or commented on the report.