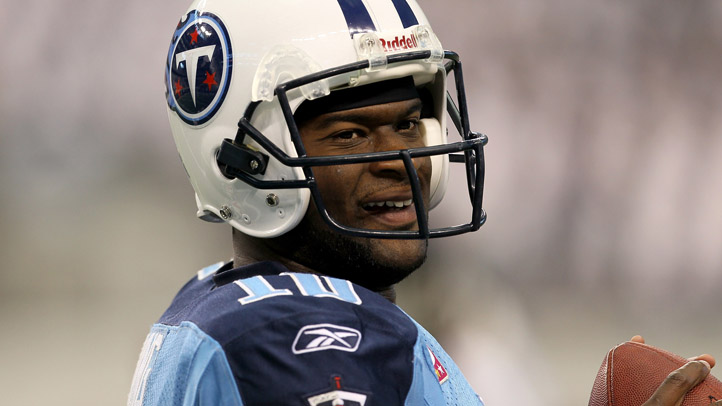 On a day of huge moves in Philadelphia (Asomugha, Pence) another star landed in the City of Brotherly Love.
Two-time Pro Bowl QB Vince Young inked a one-year deal to backup Michael Vick.
The Eagles made it official Friday night.
Young, 28, was released by the Titans earlier this week. He was the Titans' first-round pick (third overall) in the 2006 NFL Draft. In five seasons in Tennessee, Young was 30-17 as a starter, leading the Titans to 11 come-from-behind wins.
He has thrown for 8.098 yards on 57.9 percent completions while throwing 42 touchdowns and 42 interceptions. He also rushed for 1,380 yards and 12 TDs in his five seasons in Tennessee.
Considering that Vick has played all 16 games only once in his career, Young could see some action under center this season. He will be a big-time security blanket should Vick get hurt or be ineffective.
"I'm looking forward to working with him," Vick said. "I think Vince will mature as a player. Get him in here and make him a better player.
"And if we ever need him, he's there for us."
Young is expected to be at Lehigh Saturday, according to the Inquirer.