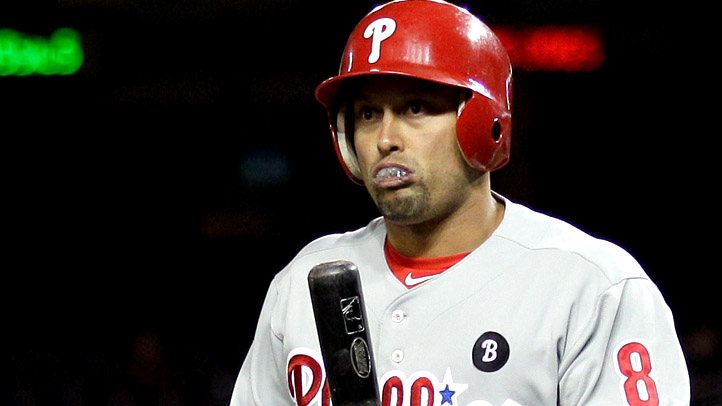 There will be no Flyin Hawaiian patrolling center field for the Phillies the next couple of nights.
Shane Victorino, the Phillies All-Star outfielder, had his five-game suspension for his role in a benches clearing brawl earlier this month in San Francisco reduced to two games and will begin serving his sentence Thursday night against the Diamondbacks.
Victorino was the only player suspended from the brawl. He began to walk towards Giants' pitcher Ramon Ramirez after the Giants reliever plunked Victorino.
Originally Victorino was given a three-game punishment but that was reduced. He will also sit out tomorrow night in Washington.
Victorino will be missed at the top of the Phigthins lineup. On the season, Suga Shane is batting .314 with 21 doubles, 12 triples, 13 homers, 16 steals, 75 runs scored and 44 RBI.