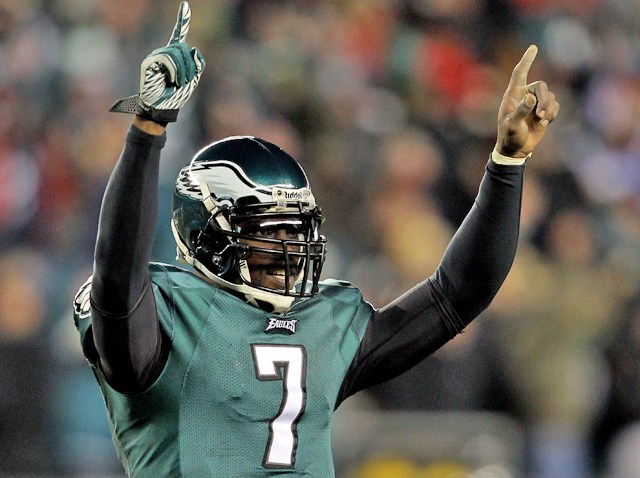 Michael Vick's improbable return as one of the NFL's elite isn't lost on football fans or the Sporting News for that matter.
The Eagles QB was named the 2010 NFL Comeback Player of the Year by the Sporting News Wednesday.
Vick's second season with the Eagles following his federal imprisonment for running a dogfighting ring was marked by big plays and plenty of prime time exposure.
But, instead of an article explaining Vick's miraculous return, TSN opted instead to let Vick's mentor Tony Dungy sum up the return in three points:
1. A change in lifestyle. I've been awfully proud of him off the field. That's probably been the biggest thing that he's done. All the things that he talked about doing when he signed with Philadelphia -- doing things in the community, being a good parent, being a good teammate -- that's what he has really set out to do.

2. Quality coaching. In talking to him, the biggest impact on the field, why he has improved so much, is being around Andy Reid and Marty Mornhinweg. He credits those two guys with really showing him the quarterback position, the way they want it done.

3. Improved work ethic. He has paid attention. He has worked hard, and he has become a very, very good pocket quarterback. He has meshed with the explosive guys they have. He has had a great year.
Vick beat out players like Seattle's Mike Williams, New England's Wes Welker and the Jets LaDainian Tomlinson for the award. And all those guys got something that Vick didn't achieve -- a spot in this weekend's playoff games.
In any case congrats to Vick for another accolade and let's hope that sometime in the future he can add Super Bowl MVP or something like that to the mantle.