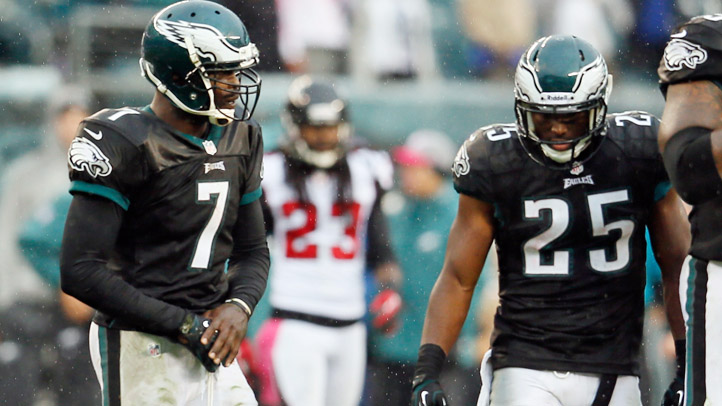 Michael Vick and LeSean McCoy, normally you would expect them to headline the Eagles starters as they head into a game but on Sunday the dynamic duo headlined the team's inactive list.
Both stars missed the Cowboys game with concussions.
The rest of the Eagles inactives included WR Marvin McNutt, T Nate Menkin, RB Chris Polk (toe) and WR Greg Salas.
DT Fletcher Cox, who missed the whole week of practice after injuring his tailbone last week, suited up in any case in Dallas.
NT Jay Ratliff topped the Cowboys' inactives. WR Anthony Armstrong, G David Arkin, C Phil Costa, SS Charlie Peprah, LB Brady Poppinga and CB Orlando Scandrick made up the rest of the Cowboys who didn't suit up Sunday.