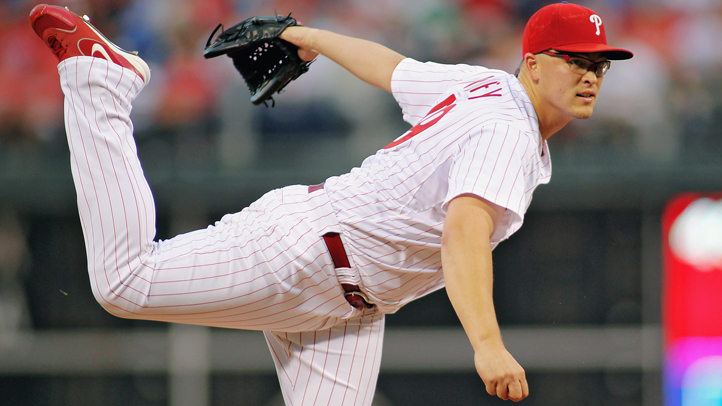 All Vance Worley does is win.
The rookie right-hander improved to 9-1 by giving up just one run while striking out a career-high nine batters in seven innings of work in the Phillies 9-4 win over the Mets Tuesday night.
The Phillies 83rd win also set a milestone for Worley.
"More from Elias: #Phillies have won 12 straight starts by Vance Worley. Longest streak for any team with any rookie in 25 years (Bobby Witt)," tweeted ESPN baseball guru Jayson Stark.
Following the footsteps of Cliff Lee, Worley contributed not only on the mound but at the plate. He 2 for 3 with two runs scored and an RBI.
The Vanimal got plenty of help from his friends – Shane Victorino and John Mayberry, Jr. (all he seemingly does is get extra base hits) each hit homers, Ben Francisco -- getting the start in left -- went 3-for-3 and Placido Polanco added two hits.
New York starter Jonathon Niese (11-11) lasted just four-plus innings allowing eight runs on 10 hits and a walk.
The Phillies go for the sweep Wednesday night when they send Kyle Kendrick (7-5, 3.24 ERA) to the hill against righty Mike Pelfry (6-10, 4.61).