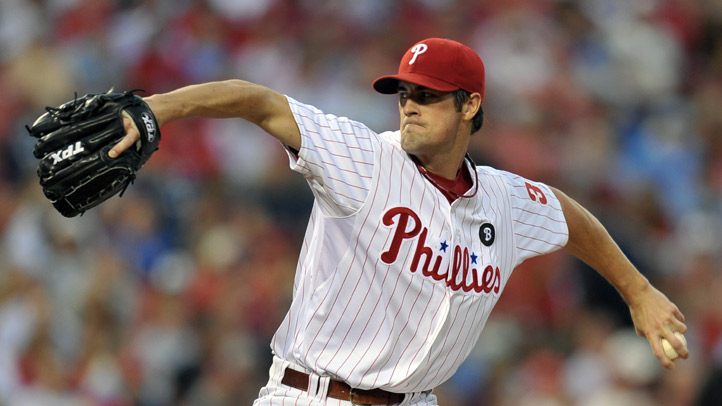 One of the most difficult things for a Major League Baseball franchise to do is grow talent. It's tough, because there are so many variables that go into scouting and figuring out what actually makes a good ballplayer. Scouts are among the most coveted members of an organization because they can literally make or break the future for a team.
That's why, when hours upon hours of scouting have led a team to draft the perfect cocktail of players that actually pan out, the organization has to do whatever it can to hang on to those players and maximize the value for as long as they can. For some teams, like the Tampa Bay Rays, it's an uphill climb due to an increasingly tough free agent market and their own meager payroll. For others, like the New York Yankees, it's an afterthought, a non-issue.
For the Phillies, it's somewhere between those two extremes. A decade ago, they had to bid farewell to the likes of young, talented players with increasing salaries because they were considered to be "small market" and just couldn't compete with the New York Mets or the Atlanta Braves.
Oh, how things have changed. Thanks to aggressive ownership and smart front office guys, the Phillies have gone from the dregs to the class of the National League, and have the payroll to prove it. No longer are they getting outbid, no longer to they need to trade a pricey piece of their future for spare parts for fear of breaking the bank.
I bring this up now because of something that occurred this past weekend that hits close to home as far as the future of one of the team's current cornerstones is concerned.
That cornerstone is Cole Hamels, the 27-year-old left-hander who has risen from tempermental young prospect into a World Series MVP and legitimate star and one of the ten best pitchers in baseball. Of course, that kind of talent doesn't come cheap, as evidenced by the deals that brought both Roy Halladay and Cliff Lee to Philadelphia. But how much will it take to keep him in the fold?
For that, we look some 3,000 miles away, to the Los Angeles Angels of Anaheim, who inked a five year, $85 million deal with Ace Jered Weaver that keeps him in the American League west for the foreseeable future, in a deal that should serve as a fine blueprint for a potential deal with the Phillies' young lefty. See for yourself:
Hamels: 1117.1 IP, 3.39 ERA, 1,052 K (8.5 K/9), 283 BB (2.3 BB/9), 1.147 WHIP, 126 ERA+
Weaver: 1084.1 IP, 3.30 ERA, 937 K (7.6 K/9), 294 BB (2.4 BB/0), 1.165 WHIP, 129 ERA+
The only big difference here is that Weaver has pitched in the American League for his career, and is subject to facing tougher lineups, and if you adjust for that (which ERA+ does), you'll see that Weaver has a bit of an edge over Hamels, but the comparison is, and is a good an indicator as any that Hamels is going to get paid – eventually – and that it's going to take upwards of $80-$100 million over five or six years to do it.
Given that pitching is at a premium in baseball, and that it's the foundation of every great team, it's a small price to pay to keep one of the home grown stars in town for the bulk of his career.