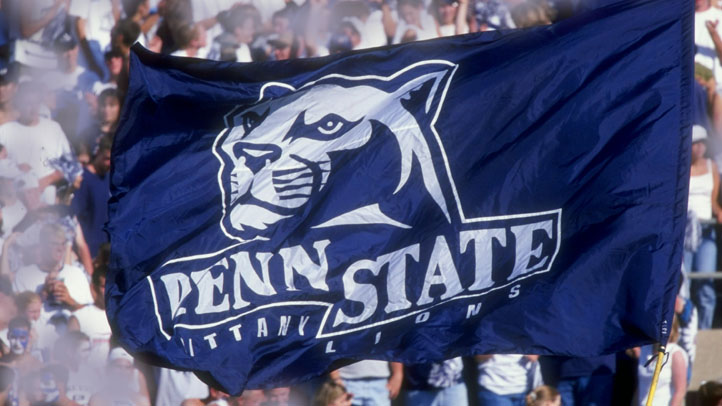 In the annals of college sports, this scandal at Penn State ranks near the top, if not the very top. Recruiting violations, point shaving and cheating at many of the major programs in the country pale in comparison. There was a murder at Baylor a few years ago -- so it's right up there with that.
Joe Paterno is not implicated, but he will be, nonetheless, connected to this forever more.
What is disturbing is how seemingly little was done to help the kids.
Penn State is a powerful machine that employs thousands. The football program and Paterno is by far the greatest ambassador of the institution. And it appears more was done to protect its image than the children who wandered onto their campus, to participate in a camp and a charity set up by Assistant Coach Jerry Sandusky.
I work with these kinds of kids every week, profiling children looking for loving homes. They are at risk, completely vulnerable kids -- even more so than those who come from two-parent, two-income families. They are easily manipulated because so many come from dysfunctional homes. These were the very children allegedly preyed upon by Sandusky. And because of a powerful machine that was more interested in protecting one of its own, these kids, without a voice and little recourse, were left by the wayside.
And the irony? It appears their plight will command the attention of a nation who find what allegedly happened to them in Happy Valley to be so vile and despicable that it's almost unspeakable.
Justice will be sought for them.
The fallout, I believe, will be swift.
I don't expect Joe Paterno will survive this and its entirely possible the university president won't either.
---
Fan, follow and download: Get the latest from NBCPhiladelphia.com anytime, anywhere. Follow us on Twitter, Facebook and NBC Philadelphia. Sign up for our sports newsletter. And, get breaking news delivered right to your mobile phone -- just text PHIBREAKING to 639710 to sign up. (Message and data rates may apply.)