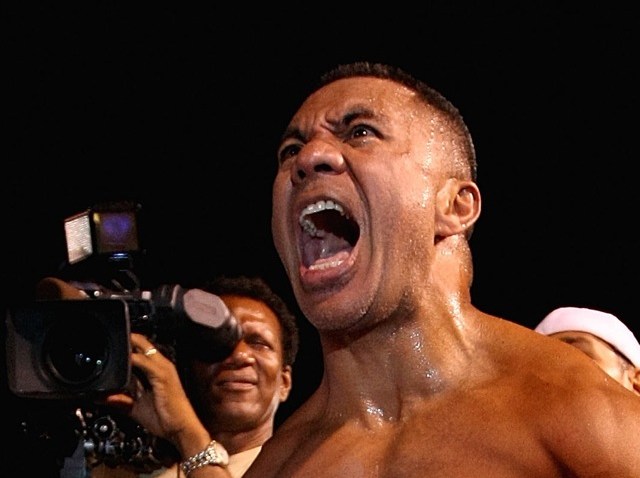 For months, I have had a running debate with my radio partner at 97.5 The Fanatic, John Gonzalez of the Philadelphia Inquirer, that I can break the 5.0-second mark in a 40-yard dash.
Wednesday morning at about 11:30 on the Villanova track, I will attempt to do just that.
I just turned 48 on Sunday. I'm weighing about 205 pounds -- roughly 10 more than my NFL playing weight 20 years ago.
Five seconds was traditionally the line of demarcation between the "skilled" players and the fat lineman who manned the trenches. Wideouts ran in the 4.3 to 4.4 range, running backs between 4.4 to 4.6, tight ends 4.6 to 4.7 and quarterbacks 4.7 to 4.9.
Interior offensive and defensive lineman typically ran 5.2 to 5.8, while defensive ends were in the 5.0 area.
Much of that changed drastically in 1981 when Lawrence Taylor arrived in the league. He was 245 pounds and covered 40 yards in 4.5 seconds. Reggie White arrived a few years later running 4.6 at 315 pounds.
I wasn't a burner -- I got by on my quickness, sure hands and steely concentration. I did return four punts for TDs in my career and I still hold the Eagles record for the longest punt return in franchise history with an 87 yarder against the Giants. But I did it on guile and incredible vision.
The only time I was ever timed in the 40 was by legendary coach Don Shula of the Miami Dolphins in 1991, my fifth year in the NFL. I was a free agent and I was flown to South Beach so they could work me out and consider picking up my contract.
I ran a 4.8 40 on their grass field. I was supposed to run a second 40, but Coach Shula told me not to bother. I originally had a 6 p.m. flight back to my home in Phoenix but Shula suggested I could get on an earlier one at 2. I did.
Wednesday morning, I will test myself against the clock and father time.
I was never fast, but then again, I've never really been out of shape. Plus, I feel certain if I had to face any fat current offensive lineman in the league today, I'd beat him. Simple as that.
I'm a competition addict. Love to compete. In anything.
We'll have a camera there to document it. I'm pumped. I've been working out as I normally do, though it's been hard doing it while on vacation for the last two weeks.
But I'm ready.
Wish me luck. I'm doing this for all the old guys out there who know we aren't what we used to be, but what's there can still get the job done.