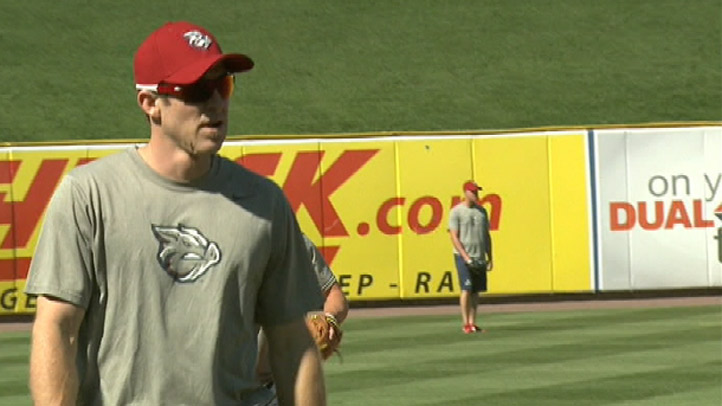 Over 10,000 Phillies fans gathered outside the stadium Tuesday night. But it wasn't in Philly and the stadium wasn't Citizens Bank Park. Instead it was Coca-Cola Park in Allentown.
The Phils Phaithful gathered there to see Chase Utley, who helped lead the Triple A Lehigh Valley IronPigs to a 10-3 win.

The 33-year-old second baseman has missed the entire season because of chronic pain in his knees. But with his team in the midst of a losing season, the timing of Utley's comeback couldn't be better. Utley told CSN Philly his legs feel better than they have in years and he's confident he can hit at the same level he did three or four years ago. During his rehab assignment, he played nine games in Clearwater with one home run and five RBIs on a .156 batting average.

"I'm obviously excited to be on a baseball field," said Utley. "Obviously it's not the ideal place I want to be but I'm working back and things are going well."
On Wednesday, Utley is expected to make his return to the Phillies in their game against the Pirates.