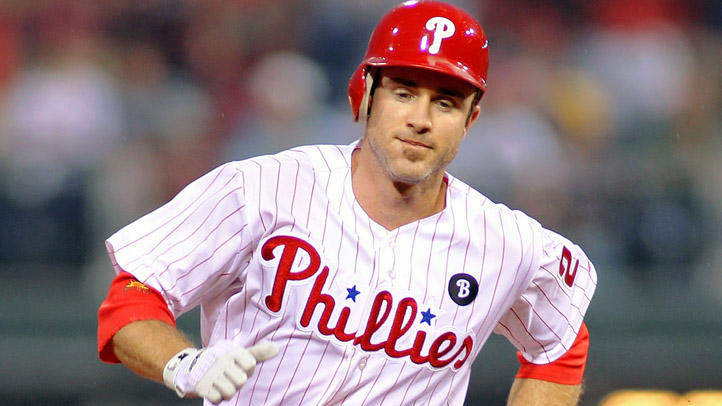 Any hopes of seeing Chase Utley take the field for the first time this spring sometime this week quickly came to an end Monday.
"I would think it would be doubtful for him to be prepared to play second base for us Opening Day," general manager Ruben Amaro Jr. told the Daily News Monday morning.
The five-time All-Star second baseman is leaving Clearwater to get his balky right knee examined.
Amaro addressed the move in a statement:
"Chase's rehab process has come to a bit of a plateau. He has made some strides but not enough to take the field. He is headed out of town for a few days to be evaluated by a specialist that has helped athletes overcome his issue. We anticipate that this trip will allow him to build on what he has already done with Scott Sheridan in order to get over the hump. He wants more than anything to be on the field with his teammates and we believe that this is a step in that direction."
With opening day fast approaching it seems Utley, 33, is looking more and more likely to be destined for the disabled list as he battles knee tendinitis. This same chronic condition cost him all of last spring and the first 46 games of last season.
Amaro also told reporters that besides the chronically-injured right knee that Utley is also feeling pain in his left knee, according to Delaware Online.
"Whatever time it takes for him to feel confident, feel good about his knees, that's the most important part," Amaro told reporters. "We gotta get him feeling confident about being able to play out there... without having anything on his mind."
Amaro wouldn't say who Utley was seeing except that the doctor was located in America.
Stay tuned to see what happens this year but CSNPhilly's Jim Salisbury has what could be.
"With Utley out, the Phillies have been using rookie Freddy Galvis at second base. The team could also look to shore up the infield with a trade."