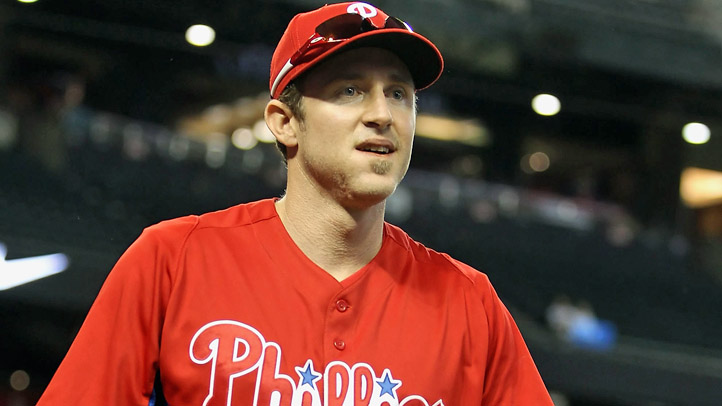 The Phillies trip to Arizona coincides just perfectly with Chase Utley's treatment for balky knees.
That's right, on Monday with the Phils in the Phoenix area, Utley rejoined his team to take some swings, field some balls and talk about his knee problems.
Utley has spent the last few weeks out in the desert getting treatment on his knees and from all accounts he is feeling good but not quite ready to get back into the swing of things.
Per CSNPhilly.com's Jim Salisbury:
Utley's positive post-workout body language and demeanor -- not seen for some time -- was that of a man who was feeling pretty good.

"I'm not happy that I'm not playing," he said. "But, yeah, I'm looking at this as a positive.

"I've definitely gained strength the last three weeks. I'm able to run, take some ground balls, fairly light, but I think there will be a progression to make them tougher. And as far as hitting, it was uncomfortable during spring training and now it's comfortable."

There remains no timetable for Utley's getting back into the lineup. He said he has more work to do with Fischer in Arizona and that he would begin playing when his knee is ready.
Yup, Utley might say he is feeling stronger but that doesn't mean he is ready to leave Arizona when the Phillies ship out of town after Wednesday's game.
This remains to be a wait and see situation.