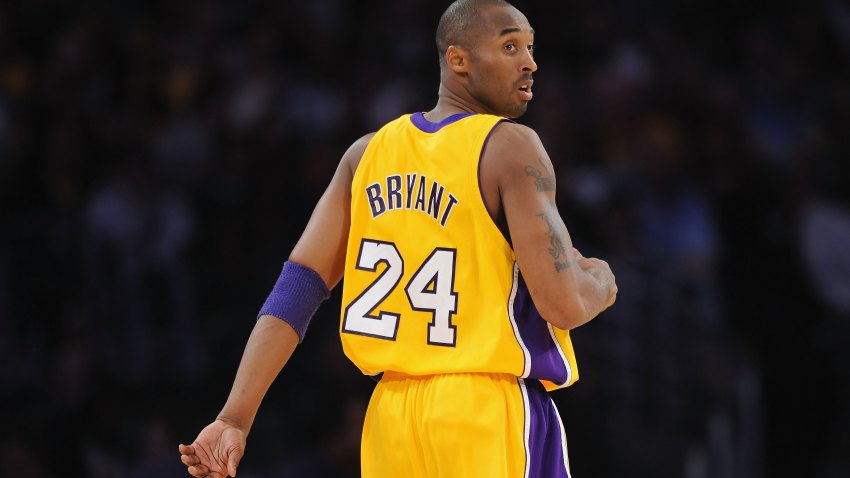 On Monday, Kobe Bryant played his final game in Utah.
Prior to the game, though, the Utah Jazz took the classy move of providing the 37-year-old retiring superstar a collection of gifts that identified with the Beehive State. The Jazz gifted Bryant a season pass to Snowbird ski resort, along with a pair of skis.
We presented @kobebryant with some of the best that Utah has to offer... pic.twitter.com/OBaCLFDRRk — Utah Jazz (@utahjazz) March 28, 2016
Then, the Jazz put together an in-arena video prior to introducing Bryant one last time, and the video captured the essence of rooting against a player that would simply not be denied. The tribute featured Utah Jazz fans sharing their admiration for the NBA superstar in his 20th and final season.
At one point, a fan shares that he grew up wearing his John Stockton jersey practicing his "Kobe fadeaway" in his driveway. Another fan likened Bryant to the Joker character in Batman, as played by Heath Ledger.
"To us, he was the villain," The fan's voice blared in the arena. "But his performance was so awesome that you can't help but respect it."
LOVE / HATE - Thank You @KobeBryanthttps://t.co/QxsTwrNxdU — Utah Jazz (@utahjazz) March 29, 2016
When the game finally did get underway, the Jazz immediately got down to business, while the Lakers seemingly forgot they had to play a 48-minute game. About five and a half minutes into the contest, the Lakers only had two points and Utah had already opened up a 15-point lead.
From there, it got worse for the visitors—much worse. At halftime, the Jazz led by 27 points. That difference would jump up to 40 points after three quarters.
The fourth quarter started with Bryant coming out for a short stint on the court, but Lakers coach Byron Scott pulled out his aging superstar almost immediately in order to allow the crowd to acknowledge Bryant's exit. Bryant got a standing ovation and heard his name chanted loudly and clearly.
Bryant did not have his best night, as he exited the game with only five points in 28 minutes and missed 10 of his 11 shot attempts on the night. Still, the fans in attendance seemed thrilled to see the future hall of famer take the court one last time.
One set of lucky fans even received Bryant's arm sleeve. A girl inexplicably took a whiff of Bryant's sweat soaked arm sleeve, which immediately set the internet ablaze.
Conceivably, the arm sleeve still did not stink nearly as much as the Lakers' team did on Monday night. Utah led by as many as 53 points and eventually won by a final count of 123-75, which tied the record for the worst loss in Lakers' franchise history: 48 points.
Notes: Rodney Hood made 8/9 from three-point land, and all eight of his makes came in the first half. However, Hood could not manage four makes in the second half, which would have tied the NBA record for three-pointers in a game--a record held by Bryant.