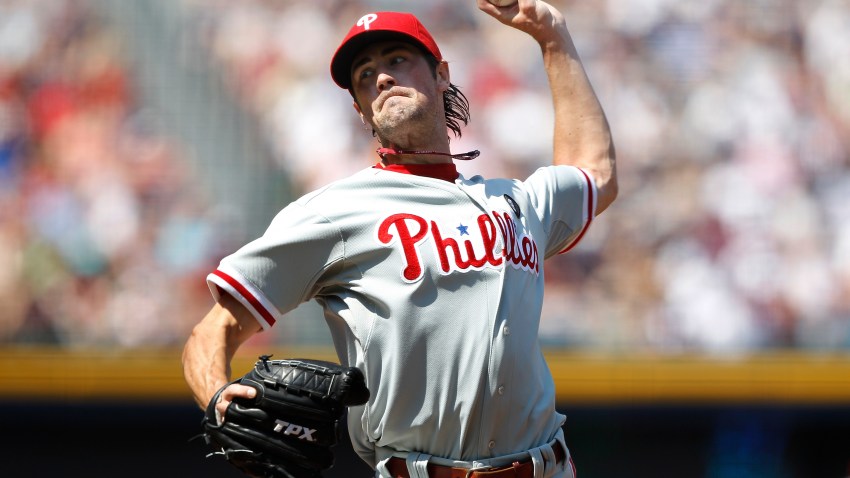 After downing the Washington Nationals behind a great start from Roy Halladay and a rousing performance from the offense, the Phillies sit at 21-9 on the season, good enough for the best record in the National League and tied atop the Majors with the Cleveland Indians.
They've certainly done their share of heavy lifting on both sides of the ball, but a closer look at their schedule reveals that their first lap around the league has been an easy one. It's been a flat, hard surface that's been conducive to getting off to a good start. So far, there have been very few, if any, inclines or rough lands or obstacles in their path. For the most part, they've had a pretty easy go of it against low hanging fruit of the National League.
But of course, why wouldn't they? They've got to beat the weak teams, so it's not as if those wins count any less.
That's going to change as they get a week into the month of May, as things get a bit more difficult starting tonight, when they kick off a stretch of 20 games that is going to pit them against competition that is much tougher than what they've faced in recent weeks.
Here is what they are up against:
Three at home vs. the Atlanta Braves (18-15)
Three on the road vs. the Florida Marlins (19-11)
Three on the road vs. the Atlanta Braves (18-15)
Two on the road vs. the St. Louis Cardinals (18-14)
Two at home vs. the Colorado Rockies (18-11)
Three at home vs. the Texas Rangers (17-15)
Four at home vs. the Cincinnati Reds (16-15)
The combined record of those opponents is 106-81, a .567 winning percentage, a far cry from the 85-99 (.462) record of their previous seven opponents. It's a much tougher schedule than the last few weeks, and will most certainly test their mettle a bit as they face better lineups and deeper rotations. The first three series are going to be especially important, seeing as how they are against division rivals that stand to make a lot of noise before the season is over.
Of those seven series, not one of them is a slam dunk on paper or on the field. Every one of those teams can pitch and hit and has the capacity to give the Phillies a tough go of it. Of course, anyone can beat the weak teams, and if these Phillies want to remain atop those shiny power rankings, will have to topple the teams that can throw more than just Mike Pelfrey and Jon Lannan at them.
However, if there is one thing that the Phillies have proven this season as they have struggled to find some consistency in their offense, is that pitching wins games. And as long as they keep sending their aces to the mound, they should keep winning.