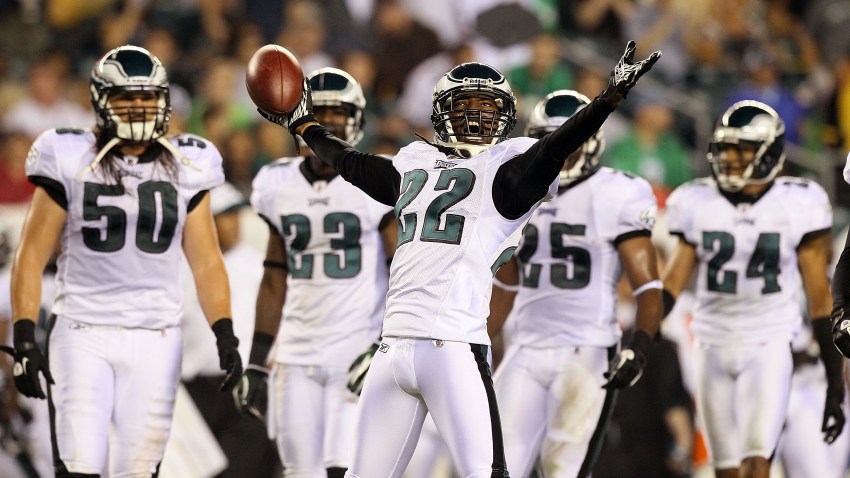 You play to win the game. Corollary: if you don't win, show some humility.
On Monday, Trevor Laws talked to Reuben Frank about the upcoming game against Seattle. "Watching the film, I think it's an easily winnable game," he said. "If we play our game, we should blow these guys out. That's just how I feel."
One might dismiss Laws' words as a single player speaking off the cuff -- not to be taken too seriously. But that would be to ignore the many other quotes from players over the course of the season, who've made similarly confident assertions about this Eagles team. Even right after Sunday's debacle, I watched Asante Samuel assert that they were still a "really good team" after being asked if they were a great team.
It's unclear if the players are delusional, overly cocky or both. Any team that's closer to a Top 5 draft pick than to the playoffs should realize and admit that they just aren't as good as as they expected. These quotes flew when it was early in the season and we still thought the losses might be an aberration. Not anymore.
It's time to fess up to the disappointment and display some humility -- rather than boast about how "easily winnable" the upcoming game appears, look in the mirror. Most Eagles fans I know can "easily" see another loss as the Eagles head west on Thursday.
You were just embarrassed at home and the fans that weren't calling for your coach to be fired were headed to the exits a quarter early.
Save the talk about blowing other teams out for another season.