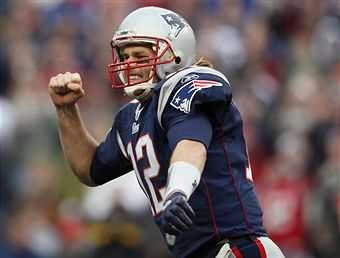 Tom Brady dropped a pass in the Super Bowl and the New England Patriots lost to the Eagles.
It was hard on the legendary quarterback.
Brady visited Stephen Colbert's Late Show on Monday night to talk about the tough defeat.
Colbert asked Brady how he dealt with the loss.
"Cry. Mostly cry," Brady said. "You can't win them all."
"Actually when you wake up the next morning, you're like, 'was that a nightmare?!'"
On the contrary, it was a dream come true for Philly fans.
You can enjoy the whole segment below. Brady also tried a strawberry for the first time and chugged a beer. So there's hope for him yet. (In all honesty, as a Philadelphian, Brady actually comes across very likeable!)
Copyright CSNPhily