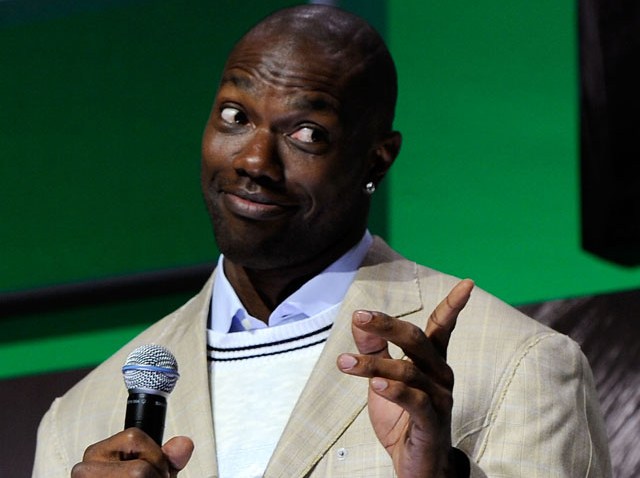 It appears that Terrell Owens isn't through aggravating Eagles fans. The former Philadelphia wideout, now a free agent hoping to catch on with a team after rehabbing a knee injury, told a Philly radio station that current Eagles star DeSean Jackson should refuse to play for the team until he gets a new contract.
From the Sporting News:

"Absolutely not," Owens said when asked if he, in Jackson's situation, would play. "I would have to better myself and my family and my situation. That's ridiculous. … I guarantee you, if he goes out and gets hurt, God forbid, he's not going to get the contract that he probably would have gotten if he held out."

Jackson is scheduled to be paid a relatively meager $575,000 salary this season. You already know about Chris Johnson's holdout succeeding. DeSean went the other way and decided not to stage an extended holdout. Despite that loyalty, it doesn't appear that the Eagles have made extending him an immediate priority. And why would they? Like it or not, holdouts almost always create a greater sense of urgency in a team's front office, just as Darrelle Revis' holdout did last year with the Jets. Players wouldn't hold out if it wasn't a proven negotiating strategy.

So Owens has a fair point to make with Jackson. If Jackson were to walk away from the Eagles now, he'd drastically improve his leverage. From a purely selfish standpoint, it would be the right move to make. On the other hand, SHUT UP, T.O. MIND YOUR OWN BEESWAX, YOU WASHED-UP PRIMA DONNA. Don't go giving DeSean good ideas just before this train leaves the station.