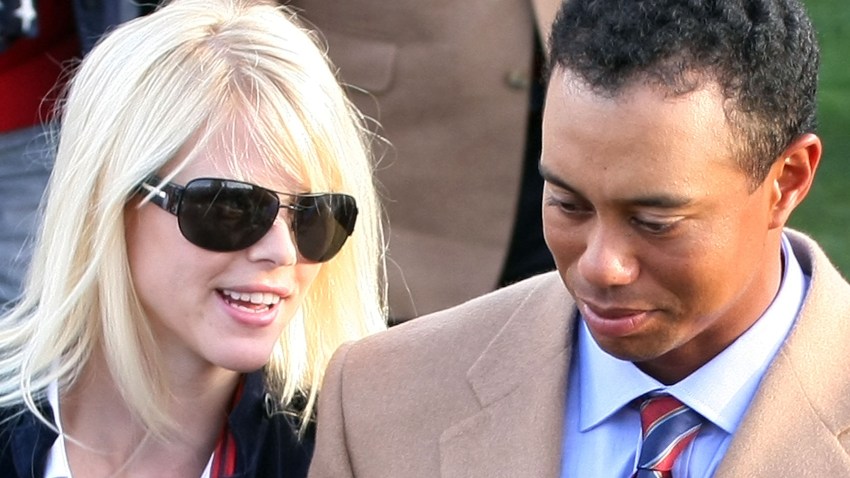 Tiger Woods and the Swedish model who gave birth to his two children have signed off on a divorce that could leave her with as much as a half-billion dollars.
The golf superstar and Elin Nordegren were in Bay County Circuit Court in Panama City, Fla., Monday for the execution of their divorce agreement. The pair had been headed for a split since a bitter Thanksgiving night fight and subsequent revelations of Woods' extramarital affairs.
"We are sad that our marriage is over and we wish each other the very best for the future," they said in a statement released by Nordegren's Virginia-based law firm of McGuireWoods. "While we are no longer married, we are the parents of two wonderful children and their happiness has been, and will always be, of paramount importance to both of us."
"Once we came to the decision that our marriage was at an end, the primary focus of our amicable discussions has been to ensure their future well-being. The weeks and months ahead will not be easy for them as we adjust to a new family situation, which is why our privacy must be a principal concern."
The couple married in Barbados in 2004.
Terms of the split were not released, but according to court docs the pair signed a settlement agreement on July 3 and July 4. In addition, Woods' ex had her maiden name restored to Elin Maria Pernilla Nordegren when the split was finalized.
Woods' net worth has been estimated at nearly $1 billion. Prior to their public split and a string of women coming forward to say they've had affairs with Woods, he commanded north of $100 million per year in endorsements and purses. But in the months since he underwent rehabilitation at a clinic known for treating sex addiction, Woods has seen sponsors retreat and his play has suffered mightily.
Nordegren, 30, could receive anywhere from $100 million in assets to as much as five times that figure, according to various reports. Sources told People magazine that custody was the key issue for both, and that the couple wanted to share custody of their two children, Sam Alexis, 3, and Charlie Axel, 1.
Included in Florida court papers with the divorce filing were certificates that showed both parents completed four-hour Florida parenting classes.
Sources told People that although Nordegren had signed a prenuptial agreement, it was renegotiated after the sex scandal. She has reportedly bought property in her homeland and sought refuge in the support of her family.
"The marriage between the parties is irretrievably broken," Nordegren wrote in her court petition.
Woods, who has struggled in several tournaments since ending a self-imposed, five-month hiatus, is scheduled to play this week at The Barclays, in Paramus, N.J.
Selected Reading: People, TigerWoods.com, ESPN.