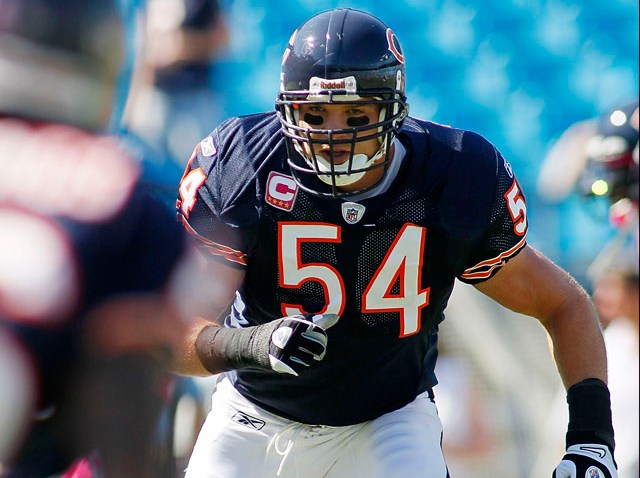 It's that time of week. Time to man up and make your pick for this week's game. Get it right, and you'll be able to buy turkeys for an entire town. You'll hand them out to people on the street and become known as Godfather to the neighborhood. Then the Feds will hunt you down on racketeering charges and finally discover the dark secrets behind your supposed philanthropic gestures. You monster. Get it wrong, and you'll be the one lining up to get a free turkey from the local small-time mobster. Such irony! Here we go:

Peter King: Eagles 20, Bears 13. "For the Eagles to win, Mike Vick is going to have to be Mike Vick." So true. The Eagles NEVER win when Vick is Carol Channing.

Eight of 10 ESPN Experts: Eagles.

Michael Silver: Eagles.

82 percent Of Yahoo! Users: Eagles.

Pete Prisco (CBS): Bears.

AJ Daulerio: Eagles.

Index Card I Threw Up In The Air With The Name Of Each Team On Either Side, Seeing Which Team Would Land Face Up: Eagles (Index Card record: 4-6)

The Wife: Bears.

Me: It's amazing that the Bears are 7-3 (same record as Philly) when they turn the ball over enough to drag down entire commodities markets. But that's how good the Bears defense has been of late. Like I said earlier this week, this defense is custom built to defend Michael Vick. They'll take away the big play and limit Vick's ability to run freely around the field. To beat Chicago, Vick will have to settle back and be content to pick the Bears apart. But he's never been that patient of a QB, and I don't think he will be on Sunday. And I don't like the road favorite tag. It always spells certain doom. BEARS 16, EAGLES 6.

The time is yours in the comments.