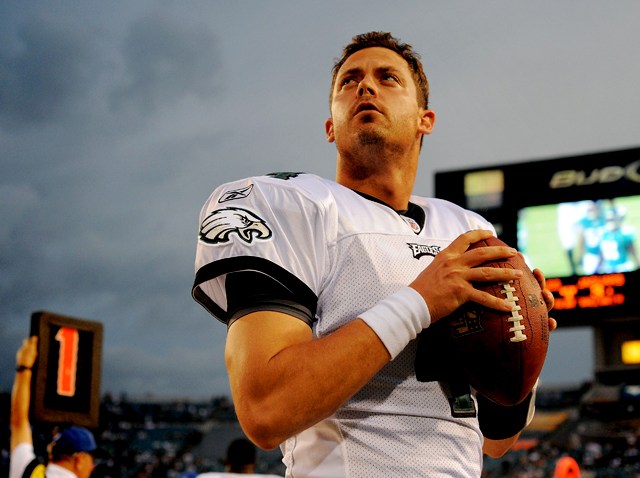 It's that time of week. Time to man up and make your pick for this week's game. Get it right, and you'll be able to afford that prix fixe New Year's menu at your local steakhouse. A porterhouse, a two-pound lobster, chocolate decadence cake, and a FREE glass of Korbel? All for under $498? That's a bargain, my friend. Here we go:

Ten of 10 ESPN Experts: Eagles. This despite the fact that the Eagles are resting Mike Vick and have NOTHING to play for. Way to end 2010 on a daring note, fellas. This may very well be your stupidest unanimous decision yet.

Peter King: Cowboys 23, Eagles 20. "The Eagles need to rest Michael Vick here." Yes, I do believe the wheels are in motion on that front.

Michael Silver: Eagles.

78 Percet of Yahoo! Users: Eagles.

Pete Prisco (CBS): Eagles.

AJ Daulerio: Eagles ("KOLB").

Index Card I Threw Up In The Air With The Name Of Each Team On Either Side, Seeing Which Team Would Land Face Up: Cowboys (Index Card record: 7-8)

The Wife: Eagles.

Me: This is the third straight year these teams have met in the final week, but the first of those three games to not have any playoff implications. Kevin Kolb can still do plenty of damage against this horrible secondary, but I suspect Jason Garrett will rise to the occasion and lock down his job for 2011. Expect him to be named full time coach next week. COWBOYS 28, EAGLES 14.

Yours in the comments. HAPPY NEW YEAR!