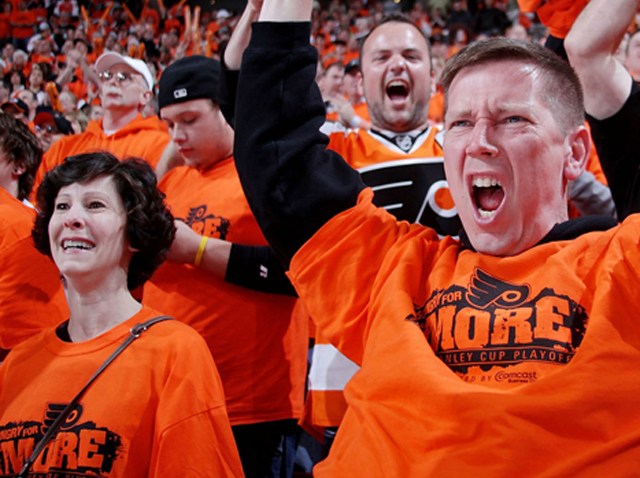 To show faithful Flyers fans just how much they mean to the team, the Wachovia Center has dubbed Sunday "Fan Appreciation Night."
"The Flyers have an incredibly large and loyal fan base and we are indebted to all our fans," said Senior Vice President of Business Operations Shawn Tilger in a statement. "We are thrilled to plan a night devoted to thanking our fans and applaud them for their continued support."
And fans should be thrilled too! All Flyers faithful will receive a commemorative "thank you" poster and are eligible to win over $50K in prizes throughout the game as well as a chance to win one of the Fly Guys' jerseys – right off his back.
Other prizes include LCD TVs, digital camcorders, Netbooks, autographed Flyers merchandise, a photo with the team, a 2010 Toyota Corolla S and much, much more.
Get to the Wachovia Center on Sunday at 7 p.m. to watch the Flyers take on the New Jersey Devils and hopefully you'll get lucky (and by lucky we mean win a prize).