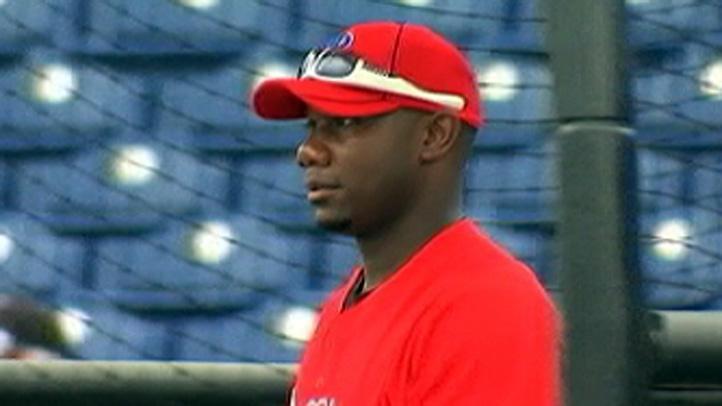 On Sunday afternoon, Jim Salisbury reported on the latest news on Ryan Howard here on Philthy Stuff, that the first baseman is out indefinitely following a procedure to clean out an infection at the spot of his Achilles injury.

As a result, Howard is, in no uncertain terms, nowhere close to being ready to get back on the field, which means he is even further away from returning to game action than previously thought. Despite the fact that he appeared to be progressing in the weeks leading up to spring training, his return is indefinitely delayed. And that's not necessarily a bad thing.

Don't get me wrong, I wish Howard would be ready to take the field when the Phillies open the season in Pittsburgh on March 30th, but it's just not plausible. And given the severity of his injury, and the further complications brought on by his infection, the Phillies should be in no hurry to rush him back into action.

In the past, it seems like the team has had a knack for putting players back on the field before they were truly ready to return. And maybe that speaks more to the dedication of the players, but it's not the best way for the front office to conduct their business, especially when the team is already aging and injury prone.

Howard's infection, and subsequent trip to the land of the indefinite disabled list, is a sobering reminder of the severity of his injury. It seems that he was lucky to get back on the field as quickly as he did, and if he could have an uneventful spring, then perhaps we would have seen him sometime in late April or early May. But given recent developments, it wouldn't be outlandish to suggest that Howard might miss the entire first half of the season.

And like I said earlier, that isn't necessarily the worst thing in the world for Howard, or for the Phillies. With a pitching staff that is going to keep them in most games, and an offense that – if healthy – will get them enough runs, they might not need Howard until the second half. And really, that's when you will need him to be healthy.

Because, for this team, games one through 162 don't matter all that much. Sure, they need to win enough games to make the playoffs, but it's the handful of games after the regular season that make all the difference. And that's when you need Howard. Sure, they'll miss his power numbers early on, but better to miss them in April than to miss them in October.