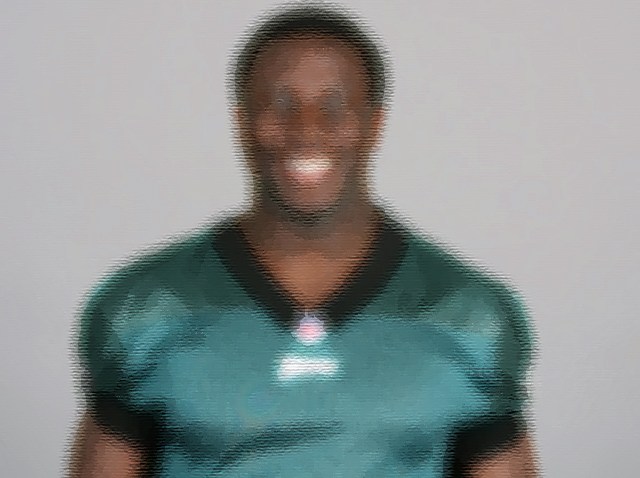 The NFL's not filled with Pacman Jones types who throw dollar bills around, but that's the image many fans have of the gladiator-like players who perform for millions of fans each year.

According to eaglescap.com, Jason Peters is the highest paid Eagle, bringing in more than $13 million this season. A bevy of rookies and lesser valued-players pull in as little as $320,000.
And not to rub salt in a wound, but playmaker DeSean Jackson gets $480,000 from the team in 2010.

So with all that dough, which Eagles players are the biggest tightwads?

Moise Fokou calls out Winston Justice, who signed an extension this offseason, and now makes $2.25 million.

"He [Justice] takes care of his money," Fokou said recently. "He just got paid, but he still drives a Prius, you know what I mean, those are gas efficient cars."

Yes Moise, we know what you mean. We also know that in this case, going green saves you green.

Fokou's problem -- other than a training camp demotion -- is his self-awareness.

You see, several other Eagles pointed the cheap finger directly at the second-year linebacker.

"Cheapest, I'd have to say Moise Fokou," fellow 'backer Tracy White said. "I guess he ain't no materialistic guy, he drives around in a Honda, but he's not going to change that. Of course he's just from Maryland, but he don't wear the high quality clothes."

The linebacking corps doesn't have Fokou's back, who, in fairness, makes ONLY $395,000.

"Moise is cheap," new linebacker Ernie Sims said. "We went out once and he didn't want to pay for nothing."

But the longest tenured athlete in Philly (now that Simon Gagne's gone), let the cat out of the piggy bank.

"You know who was one of the cheapest, was 5, Donovan was cheap," Akers revealed.

Would McNabb hit the bathroom when the bill was coming?

"He may have done that once or twice, but I think frugal is the better word to use, rather than cheap," Akers said.
McNabb signed a 12-year deal, worth nearly $113 million in 2002. I'm just sayin'.

Regardless of varying salary figures and frugality, there's one shared goal for the players and fans who pay good money to attend games.

Win a Super Bowl for crying out loud!

Until that happens, talk is cheap.