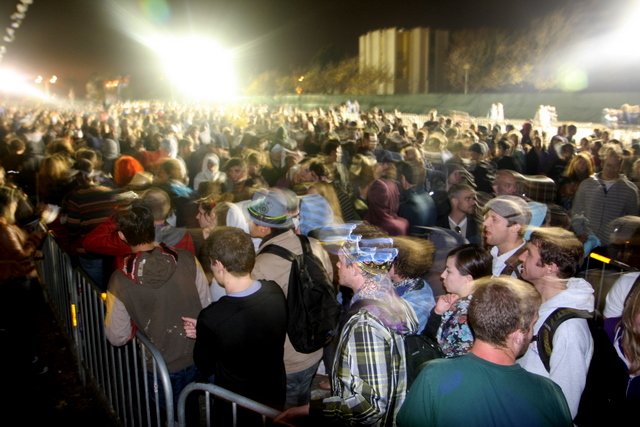 Finally. The disappointment and despair that accompanied the 2011 season officially ends Wednesday night with the 2012 NFL season opener featuring the Cowboys and the Giants. And while the Eagles aren't playing, when the evening concludes, they'll already be tied for second in the division ahead of their Week 1 game against the lowly Browns.
But it's important to stress caution -- or at the very least, humility -- until the Eagles actually begin to make their way through their schedule. A year ago, it started with an offhanded "Dream Team" remark by Vince Young and the media and opponents ran with. That foreshadowed the 1-4 start, DeSean Jackson's Week 10 benching, and a four-game winning streak to close out one of the most frustratingly unpredictable seasons in recent memory.
But if the Eagles are going to graduate to the playoffs this time around -- and many "experts" think they will -- some things will have to change. And in a word, all those things boil down to this: consistency.
"We feel like there is a need to win, and win quickly," quarterback Michael Vick said via CSNPhilly.com's John Gonzalez. "[Andy] Reid talked to us [Monday] about staying the course, maintaining our focus, going in there week in and week out, and controlling what we can control. We can sit and talk all day until our faces turn blue, but until we go out there, we still have to make it happen. As a team, we're just excited about the opportunities we have as a team to have success. We have a lot of things to fight for, every individual in this locker room."
"Excited" and "opportunities" are lofty-sounding PR-speak typically signifying something much less than that. (Just ask Jets' backup quarterback Tim Tebow, who can hold a 20-minute press conference using just those two words.) But for the Eagles, "excited" and "opportunities" will be a function of Vick staying healthy. And beyond that, Jackson living up to the $50 million contract he signed in the offseason, not to mention the continued evolution of Juan Castillo's defense.
"Our whole thing was to maintain a certain level of focus and excitement within ourselves and not go out and talk about it," Vick continued. "Internally, we know what we have …We pretty much face a dilemma week in and week out in a 16-game season with the games you have to play. This time, we're coming back in with that same edge."
There's that word again -- excitement -- but Vick couches it in terms of learning from last year's mistakes and playing the 2012 season with a sense of urgency, something we can all agree was lacking in 2011.
Do preseason prognosticators feel similarly? Let's take a look…
In the SI.com predictions, six of nine writers picked the Eagles to make the playoffs (three as NFC East champs, three as a wild-card team). None, however, had Philly getting out of the first round.
CBSSports.com's Clark Judge ranks the Eagles as the best team in the division and his best-case scenario goes like this: "The Eagles pull together as they did down the stretch in 2011 and win the division, go deep into the playoffs and save Andy Reid's neck. They have the material. Now, they just have to keep Vick under center for most of the season."
Finally, three of five ProFootballTalk.com writers think the Eagles will make the playoffs, but no better than a wild-card team.
Thankfully, none of this will matter in a few hours because football will be back. After that, it'll be up to Reid, Vick and his teammates.