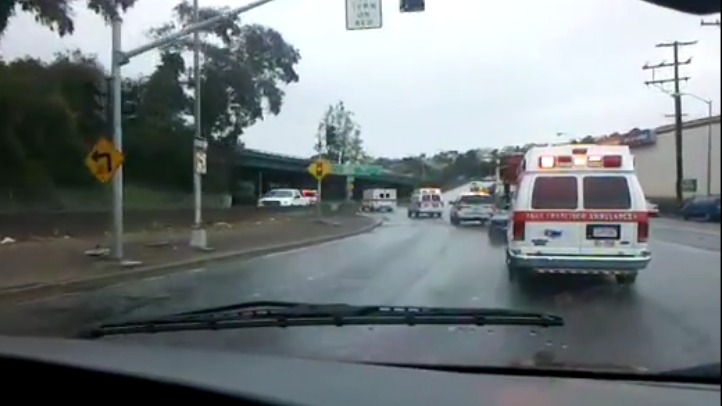 By now you know the very sad story of Bryan Stow, the San Francisco Giants fan who was beaten into a coma by Los Angeles fans outside a Dodgers game earlier this spring. For weeks, Stow's assailant had gone unidentified, but now ESPN is reporting that police have arrested a suspect in the case:
Police booked 31-year old Giovanni Ramirez of Los Angeles for assault with a deadly weapon and are holding him on $1 million bail. He was apprehended early Sunday morning during a dramatic raid by S.W.A.T officers at an apartment in the Rampart area of Los Angeles, approximately five miles from Dodger Stadium.

Ramirez is believed to be the "primary aggressor" in the Stow beating…
The arrest of Ramirez is obviously of great importance to the Stow family and to the Dodgers as they try and convince the general public that it's safe for all fans to come watch a game at Dodger Stadium.

But this arrest is important for all of baseball as well, including Phillies fans.

We always joke about Philly fans being tough and vulgar and all that, but the truth is, none of us really want to go to the ballpark and be greeted with an atmosphere of menace. You don't want to fear wearing the wrong team's hat at the stadium or worry about having to give your kid the earmuffs every five seconds because some drunk is cursing seven rows back. You want to know that it'll be safe to head out to the game -- not an unreasonable request.

Now that Ramirez is in bracelets, there's at least some measure of security for all baseball fans. Before his capture, it was distressing to think that someone could be beaten nearly to death in broad daylight outside a baseball game and his assailants would go unidentified. It's not the first thing you want to consider when trying to enjoy a nice day at the game. It's something you'd rather not consider at all. So perhaps Ramirez's arrest will signal to any nutjobs out there hoping to sneak a beating in during the game that no, you can't do that.

In fact, you'll get the thunder brought down on you for it. Because one Bryan Stow is already one too many.