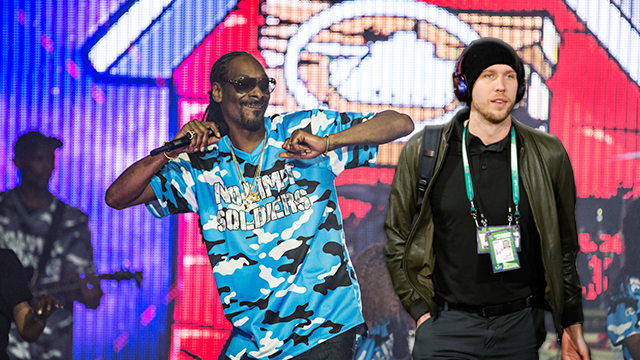 Nick Foles has been on Ellen, on Kimmel, he's been to Disney World and he has the Super Bowl MVP trophy.
This is a new one, though - fo shizzle.
Snoop Dogg or Snoop Lion or Snoop-a-loop, or whatever he goes by these days, has thrown down Foles' name in a song off his latest EP.
Mr. Dogg's eight-song EP "220" dropped earlier in the week. Foles' name appears on the sixth track, "Doggytails" feat. Kokane.
Here's the Foles line from the song:
"Nick Foles with it, get it? I be the backup, second in line, see when I get in, you ain't gettin' no more time."
Here's the full NSFW song. The Foles name drop comes around the 2:17 mark.
Copyright CSNPhily