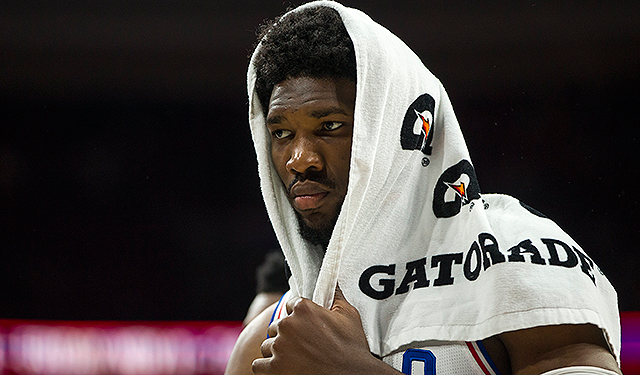 When the Western Conference became stacked with talent following an offseason of trades and free agent signings, the projected All-Star rosters as they were known became majorly imbalanced.
The NBA has changed the format for the 2018 game to remove conference affiliations. The All-Star starters who receive the most fan votes from the East and the West will be named team captains. These two players will draft their teams from the voted-in starters and reserves.
This offseason four 2017 Eastern Conference All-Stars joined Western Conference teams (Carmelo Anthony, Jimmy Butler, Paul George and Paul Millsap) while Gordon Hayward was the lone All-Star to leave the West.
Philadelphia 76ers
Complete coverage of the Philadelphia 76ers and their rivals in the NBA from NBC Sports Philadelphia.
That shift in talent opened up a bigger window of opportunity for players in the East, including Joel Embiid, to earn a selection. Embiid was in contention last season despite playing in limited games.
The NBA is carrying over its voting process to select 12 players from each conference. Ten starters will be chosen from a 50 percent fan vote, 25 percent current player vote and 25 percent media vote. Fourteen reserves will be picked by head coaches.
The All-Star Game now will be played for charity. Each team will decide upon a national or Los Angeles-area organization.
Copyright CSNPhily