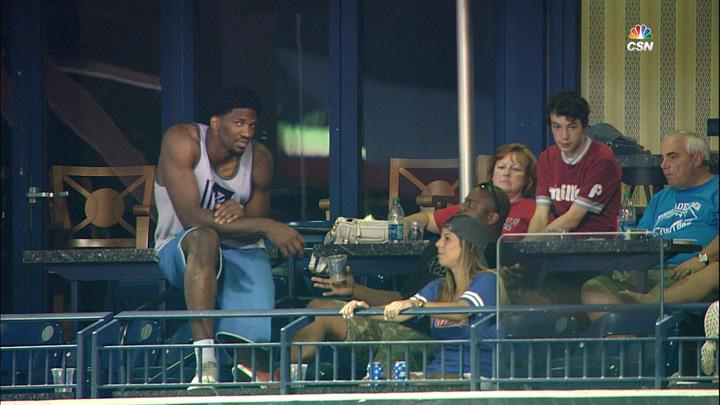 Tuesday night saw the return of Chase Utley to Citizens Bank Park.
Wednesday brought another Philadelphia legend out to the ball park.
This time it was future 76ers great and Twitter All-Star Joel Embiid who was seen taking in the game from a suite.
Philadelphia 76ers
Complete coverage of the Philadelphia 76ers and their rivals in the NBA from NBC Sports Philadelphia.
Sadly, the broadcast only caught him on film for about 10 seconds, the same length of time as those Instagram vids of him dunking in practice typically are.
As Tom McCarthy points out in the above video, Sixers fans are hoping and praying we'll see a lot more of him this fall on the hardwood.
The Phillies fell in the game to the Dodgers by a final of 7-2.
Copyright CSNPhily