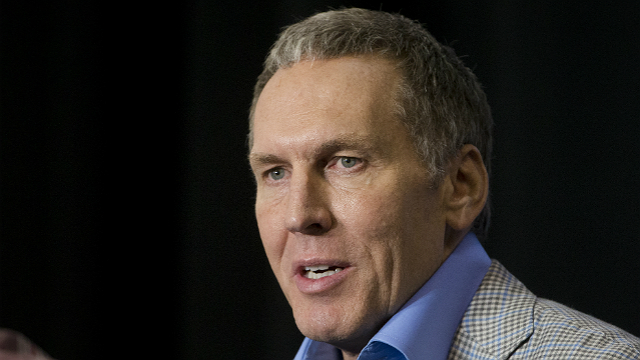 The Sixers are ramping up their athlete care for the 2017-18 season.
The team has hired former FC Barcelona Deputy Director of the Sports Science and Medical Department Dr. C. Daniel Medina Leal as vice president of athlete care, a newly created position for the Sixers.
Medina will oversee all aspects of athlete care and performance. The scope of this role includes the medical and sports science, athletic training, physiotherapy, nutrition, and strength and conditioning departments.
Philadelphia 76ers
Complete coverage of the Philadelphia 76ers and their rivals in the NBA from NBC Sports Philadelphia.
"After a global search for a proven and experienced leader in this highly critical space, I am pleased that Dr. Medina has agreed to join the Sixers organization where he will plan, manage and implement our efforts to establish an elite and sustainable athlete care and performance model," Sixers president of basketball operations Bryan Colangelo said.
"With extraordinary credentials and a wealth of experience with world-class athletes, Dr. Medina addresses every possible goal and objective we set out to achieve with this appointment."
Medina previously oversaw 2,000 athletes and over 125 athlete care and performance staff members in his most recent role with FC Barcelona. He began working with the medical services department in 2005 and served as team physician from 2008-15.
"There are a lot of parallels between my work in fútbol and the work being done in the NBA with regards to athlete care," Medina said. "The demands on professional athletes require a team to build integrated, thorough athlete care plans that are communicated and aligned effectively across all parts of the organization. By focusing on integrated, streamlined care that bridges communication and further establishes an efficient workflow, an organization can best position its athletes for long-term health and performance."
Copyright CSNPhily