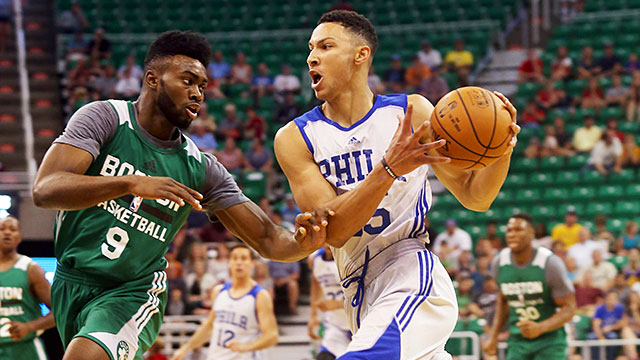 Philadelphia 76ers
Complete coverage of the Philadelphia 76ers and their rivals in the NBA from NBC Sports Philadelphia.
The focus of Sixers fans should be elsewhere right now. Markelle Fultz is getting his first taste of NBA action in the summer league out west. Furkan Korkmaz signed a contract and is coming over from Turkey.
But Ben Simmons is shifting our sights back to the east coast. He did something ridiculous at the Sixers' training complex in Camden Tuesday.
Much has been said about the 20-year-old's shooting abilities, but the man appears to be working on his shot from deep. Forget Steph Curry-range - in a video posted to Simmons' Instagram account, he sinks a full-court heave. Even he looked to be stunned that he was able to drain one from such an unthinkable distance. Watch for yourself, and hope Simmons retains even a fraction of that kind of range when the shots matter.
Copyright CSNPhily