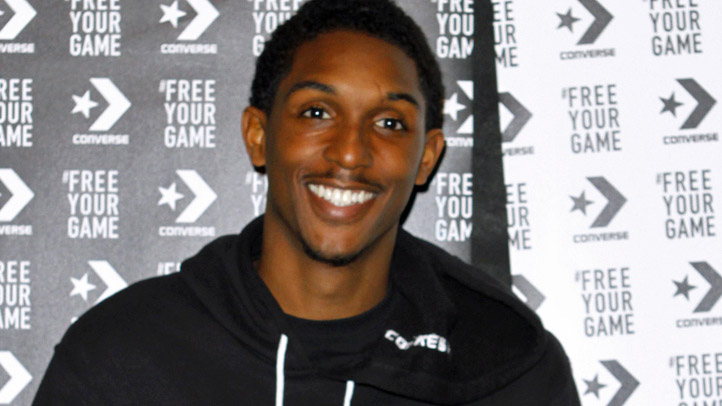 Sixers guard Lou Williams is always cool in the clutch and it seems his ability to stay calm in tense situations extends to his life off the court as well.
Williams' reputation as a good player on the court and good man off of it stopped an armed man from robbing him in Manayunk on Christmas Eve, according to the Daily News.
"A guy tried to rob me but decided not to because of whatever I do in the community," Williams told the Daily News before the Sixers opener Monday night. "He's a Lou Williams fan so he didn't rob me."
The man had reportedly approached Lou Will's car, knocked on the driver-side window and demanded money. He reportedly recognized Williams' work through the Lou Williams Foundation -- an organization "founded in 2007 to positively impact young men and women between the ages of 10 and 18."
Lou did give the man money but for a dinner rather than for anything else, according to the paper.
"There's crime everywhere," Williams told the Daily News. "I was debating whether to pull off or help the guy. The gun was already out. He did all the talking and we came up with a solution before I could really say much. I treated him to McDonald's."
The attempted robbery didn't seem to affect Williams on the court. He scored 25 points, including three 3-pointers, in 27 minutes of action in the 76ers opener. Unfortunately it was enough as the Sixers lost at Portland 107-103.
---
Fan, follow and download: Get the latest from NBCPhiladelphia.com anytime, anywhere. Follow us on Twitter, Facebook and NBC Philadelphia. Sign up for our sports newsletter. And, get breaking news delivered right to your mobile phone -- just text PHIBREAKING to 639710 to sign up. (Message and data rates may apply.)