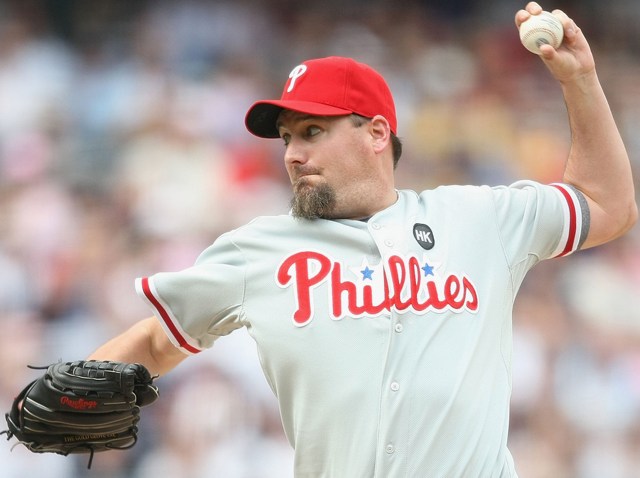 Arguably the most important left-hander in the Phillies bullpen wasn't available Wednesday night and it was unclear when, or if, he would be back.
Left-handed reliever Scott Eyre was shut down with elbow troubles. The southpaw was sent to Philadelphia to have his sore left elbow examined, according to the AP.
The injury happened earlier in the week. The 37-year-old lefty felt a "quick and sharp" pain in his throwing elbow as he threw a pitch Monday in Houston, said MLB.com's Todd Zolecki.
The Phillies could ill afford to lose Eyre. Their other go-to situational lefty, J.C. Romero, remained on the mend and not in the pen.
In 39 games, Eyre allowed five runs and 14 walks while striking on 20 and posting a 1.61 ERA over 28 innings pitched.
It wasn't exactly clear what was causing Eyre the pain. The timetable for his return was described as day-to-day.
Copyright AP - Associated Press