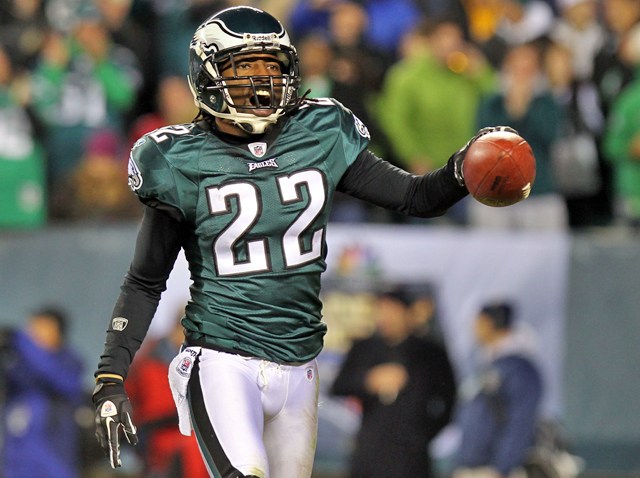 The Hawk Should Be Back
The Eagles secondary should look a lot better Sunday against the Cowboys because they are getting their ball-hawk back.
Asante Samuel -- who missed the Bears and Texans games with a knee injury -- should be back in the defensive backfield Sunday night.
Coach Andy Reid at least expects Samuel and defensive end Juqua Parker -- who has also missed two-straight games -- should be back on the field in Dallas.
The Daily News' Eagletarian sums it up:
Both players have missed the last two games with injuries, Samuel with an MCL sprain in his left knee and Parker with a hip-pointer. But on his weekly radio show on WIP Monday, Reid said he expects them to be able to practice Wednesday when his team begins preparing for the Cowboys.

"I think they will be (ready)," Reid said. "They both seem to be getting healthy. I think they'll be out there and ready to go for practice."
Wow, did he say practice?
Yes, it seems that Samuel and Parker should both be able to really show off that they are healthy before the Cowboys game.
The Birds desperately need Samuel. He leads the NFL with seven interceptions despite missing three games so far this season. Without him the Birds allowed Bears QB Jay Cutler to put up a 146.2 passer rating while passing for 247 yards and four TDs and Texans QB Matt Schaub to put up a 99 passer rating while passing for 337 yards and two TDs.
Parker is no slouch himself. His five sacks have also been missed the last two games.