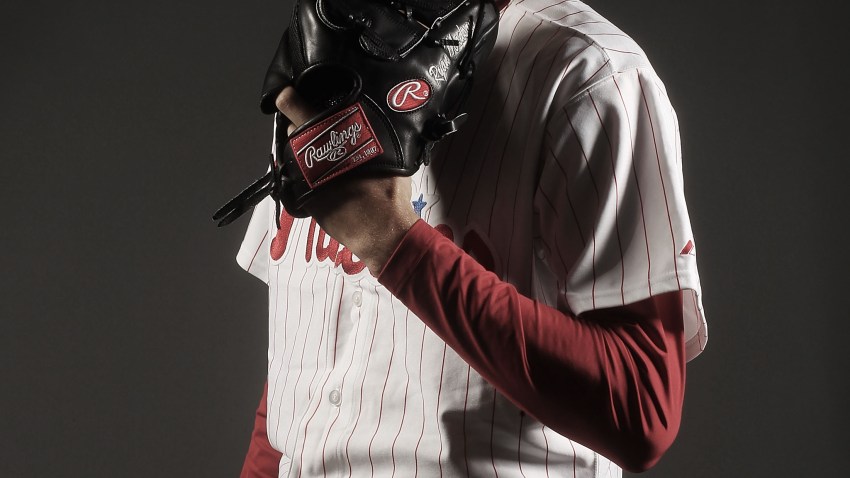 Let's skip the formalities and just cut Ryan Madson a check. No sense in wasting anyone's time with any off-season negotiations or he said/he said nonsense.
The right-hander, relegated to the role of set-up man for most of his tenure as a reliever, has never really had the chance to prove that he had the chops to be the ninth inning guy for the Phillies. He flirted with the ninth inning in 2009 and 2010, but despite his success, was never fully embraced by the team (or some fans) as the closer.
Even this year, it's taken two injuries for him to get a shot. If not for both Brad Lidge and Jose Contreras going down, Madson would still be getting the ball in the seventh or eighth. Not that that's a bad thing, because most teams would love to have Madson handing the ball off to their closer. But now that he is here, he is seizing the opportunity with gusto, and has been perfect in seven save chances, with 22 strikeouts in 17 innings and an ERA of 0.53.
But is Madson's newest status as closer just a fad, or is it the real deal? Even if Lidge and Contreras return – and they are both expected to – who is to say that Madson gets ousted from the ninth inning? Charlie Manuel is one to play the hot hand, and if everything continues on this same path, it wouldn't surprise me to see him stick there the rest of the way. It very well could be Madson's job to lose.
However, there is one wrinkle in the design of having Madson in the closer: Money.
As I alluded to earlier, Doggy is going to get paid. He is a free agent after this season, and he is most certainly going to command a nice-sized contract. And having super agent Scott Boras in his corner is only going to make that more likely.
Obviously, Madson is going to be offering his services as a closing pitcher in the off-season, and not a set-up man. That means more money, which means that the more successful he is in the ninth inning in 2011, the more leverage that he and Boras have. And as meaningless as the save statistic is, it's going to go a long way in ensuring that Madson gets his fair share.
However, as good as he has been – as evidenced by his slamming of the door to the Colorado Rockies on Wednesday night, where he struck out three after allowing a leadoff double to nail down the win – it wouldn't surprise me one bit to see him head back to the eighth inning, if for no other reason than to put the Phillies in a spot where they can more easily afford him. Even though they will have money to play with thanks to some expiring contracts – notably Brad Lidge, who has a team option for $12.5M that is all but guaranteed to be declined – the Phillies would like to avoid paying any more than they need to for a relief pitcher. *To wit: less saves, less money.
*It's a silly way to look at his contract negotiations, because the amount of saves a pitcher has in no way correlates to how good he actually is. Things like strikeouts and walks play a far more important role in evaluating a pitcher's talent than saves ever will. Despite that, agents wield saves like a broadsword, and more than a few teams have paid for saves in the past, and will likely continue to do so in the future. In reality, Madson's salary shouldn't be dependent upon whether he has ten saves or 50 in 2011.
Of course, moving Madson back to the eighth or seventh – assuming that Lidge and Contreras return at full strength and have no other health problems - isn't necessarily a bad thing. It really doesn't matter what order those three guys (along with Antonio Bastardo and Michael Stutes) come out to pitch in the late innings, because the Phillies are going to be sporting a very deep and effective bullpen when it matters the most.
That said, I personally enjoy Madson taking charge in the ninth inning, and I fully expect him to be the guy next year (assuming the Phillies re-sign him), so it makes a ton of sense to keep him in that role in 2011. If he is still cruising when his bullpen cohorts get healthy, don't change a thing. If he struggles, then maybe a change would be necessary, but I don't see that happening, quite frankly. Regardless, the man is going to get paid, regardless of what inning he pitches.
I just hope it's the Phillies that are signing the checks.