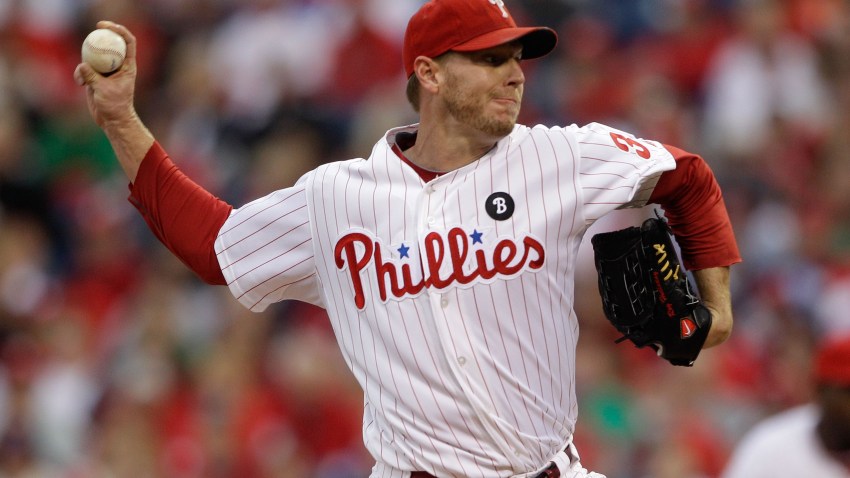 The National League announced their Most Valuable Player for the 2011 season on Tuesday, when Milwaukee Brewers left-fielder Ryan Braun took home the trophy after a season in which he hit .322/.397/.597 with 33 homers and 111 RBIs. He beat out Matt Kemp of the Los Angeles Dodgers, who was arguably as deserving, as well as teammate Prince Fielder.

While some argue that the voters got it wrong because Braun's season was outpaced by Kemp's, who lead the league in homers and RBIs, while swiping 40 bags to go along with a very impressive line of .324/.399/.586, others will argue that Braun's Brewers made it to the postseason, while Kemp's Dodgers were non-factors in the playoff race.

Whatever the case may be, it's the same song and dance every year when the awards get announce, because someone made a mistake, and someone got robbed, and so on and so on. And while a bit of mild controversy is not surprising, what is surprising is how many Phillies players got attention in the eyes of the voters. Although no one on the team came close to sniffing the award, six different Phillies were on the ballots.

First among them was Roy Halladay, who finished 9th in the voting with 52 points, and a vote for third place. Right behind him was Ryan Howard, who, despite having the worst year of his career (and not even being the best player on his own team), got a fourth place vote and 30 total points.

Three behind Howard was Shane Victorino, who was probably the all-around best offensive players on the team in 2011, but didn't get anything higher than an eighth place vote. Two behind him was Cliff Lee, who snagged a seventh place vote, and one behind him, in 16th place, was Hunter Pence, who received a sixth place vote.

Bringing up the rear was Carlos Ruiz, who finished 25th in the voting, with a lone 10th place vote.

Not a bad showing for the Phillies, but if you ask me, it was not nearly as indicative of how valuable each member of the team was in 2011. For instance, Roy Halladay finished behind Clayton Kershaw in the Cy Young voting, but somehow managed to finish ahead of him in the MVP voting. Meanwhile, Cole Hamels, who was one of the best pitchers in the league, was no where to be found on the ballot, while Ian Kennedy (who was a tick worse than Hamels) finished 14th.

I do, however, love that Carlos Ruiz got one vote, given how underrated he seems to be, especially when it comes to defense and handling the pitching staff. To be fair, his job is made much easier, thanks to the fact that he got to catch three of the best pitchers in the game on a daily basis, but still, catchers often get overlooked.

And even though I tend to ignore the MVP voting, mostly out of spite, I do take some pride in knowing that the Phillies continue to get love from the writers. Even if, come April, they will refer to them as a group of over-the-hill veterans who will be lucky to make it to October.