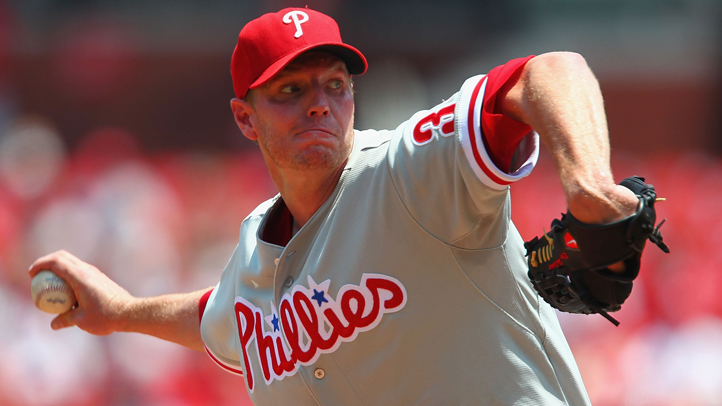 When Roy Halladay went down at the end of May, he darn near took the Phillies' season with him. After he left his May 27th start with a strained latissimus dorsi, they've gone 12-26, as they fell to the bottom of the National League east.

It goes without saying, but they missed his presence in the rotation. With any luck, they will no longer be without their Ace, as he made a rehab start on Thursday night with the Clearwater Threshers. The team's Twitter account did a great job of recapping his outing, where he went three innings, allowing an unearned run on three hits, while striking out four and walking none.

He topped out at 91MPH with his fastball, which is worth noting, given that his velocity this year was a tick or two lower than it has been in previous years, which prompted many to suspect injury and/or age taking its toll on Halladay. It's possible that he needs to build up his arm strength after being on the shelf for so long, but it is definitely something to keep your eye on.

Word has it that Doc will return to the mound in a Phillies uniform next week, when the team heads out West to take on the Los Angeles Dodgers. If he can return to form, his presence in the rotation should figure to give the Phillies a big boost as they head towards the trade deadline.