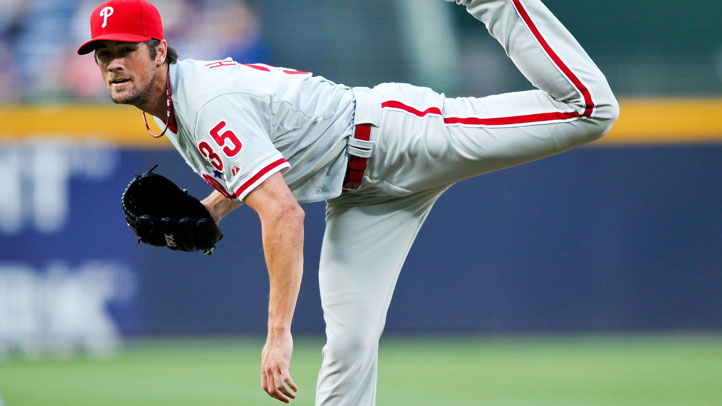 Roy Halladay's injury that -- a right lat injury -- that's sending him to the disabled list for six to eight weeks obviously has a direct, negative impact on the Phillies. As we noted Tuesday, it also has an indirect negative impact because the Phils missed out on Roy Oswalt too.
But what does it mean for the current Cole Hamels negotiations, with the Phillies other (third? first?) ace scheduled to become a free agent after this season?
According to Phils GM Ruben Amaro, speaking to FoxSports.com's Ken Rosenthal, it doesn't mean much.
"We've expressed this enough to Cole," Amaro said. "He remains a very important part of it regardless of what happens with Roy or any other player. He is still every bit as important to us."
The logic behind the question is that Halladay's injury could increase the urgency for Philadelphia to get Hamels signed to a contract extension.
Halladay is expected to recover quickly, but the Doc's had some issues with injuries in the past and perhaps the Phillies should start concerning themselves with what would happen if he were to begin to decline because of age, wear-and-tear or injury. (I know, it's not fun to think about. But it's still necessary.)
The scarier aspect of that may be what happens if/when Hamels tests free agency. As Dan Stamm pointed out recently, accepting the fact that Hamels will do just that may be a requirement of life as a Phillies fan.
Perhaps Amaro knows that too, and it may explain why he can't crank up the urgency with Hamels and a potential long-term deal, no matter how much the walls around the castle begin to crumble .