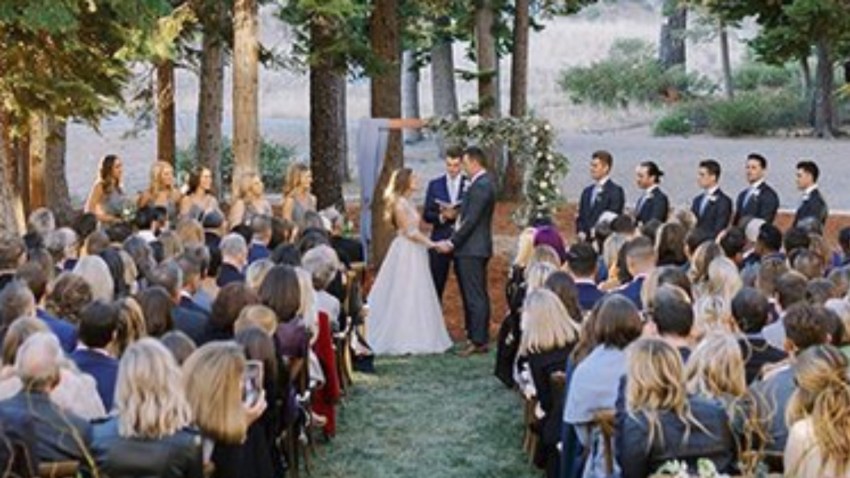 Make way MLB offseason, it's officially wedding season - at least it is for Rhys Hoskins and long-term girlfriend Jayme Bermudez.
Saturday Nov. 9, the two tied the knot in front of family, friends and loved ones at the Ritz-Carlton in Lake Tahoe.
It was revealed last week that teammate Scott Kingery was in the wedding party with quite the fun post, but it looks like he changed up his attire for the big day.
And I'm not going to lie, that #DropItLikeItsHos hashtag is now ranked in the top-five most creative weddings tags I've seen.
Of course a congratulations is in order for the newlyweds but there's still one question remaining ... their dog Rookie was the ring bearer so ... where are those pictures? I'll be waiting simply because ... well, who can pass up a dog in a tux?
Click here to download the MyTeams App by NBC Sports! Receive comprehensive coverage of your teams and stream the Flyers, Sixers and Phillies games easily on your device.
More on the Phillies
Copyright C