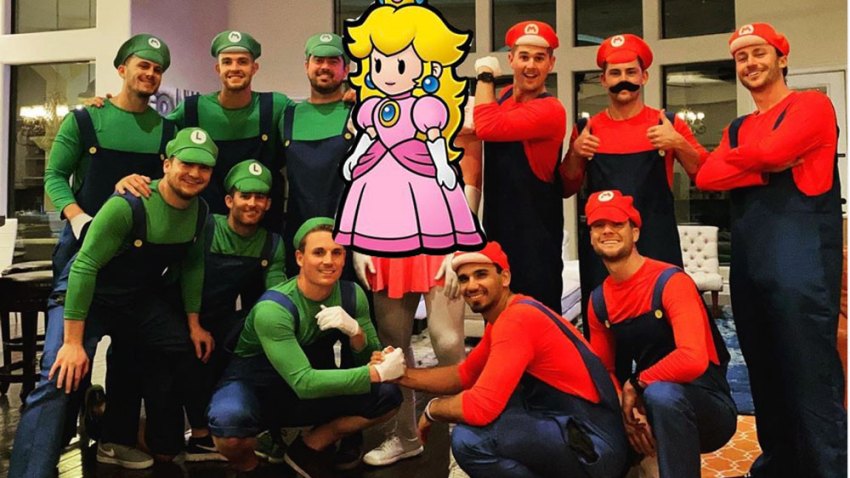 Unlike the Washington Nationals, the Philadelphia Phillies have had plenty of free time lately and many of their players are using it for wonderful endeavors.
There's Bryce Harper is currently traveling through Italy, which looks lovely.
And then there's Rhys Hoskins who will be marrying the love of his life, Jayme Bermudez, in the very near future.
Thanks to Rhys' versatile teammate, Scott Kingery, we get a glimpse of the... wild (?) bachelor party festivities via a photo he shared to his Instagram. Yes, that is Hoskins dressed up as Princess Peach from Mario Bros. with a gaggle of Marios and Luigis.
Rhys Hoskins was Princess Peach. So that's information you now know pic.twitter.com/RISORGIfq6— sam//💙🧡 (@saam_brownn) November 4, 2019
It makes you wonder: is Rhys blue collar enough to play in Philadelphia? I mean, he can't even join the plumbers union and is always acting like a princess. Or something. Sorry. Have a nice wedding, Rhys!
Copyright C