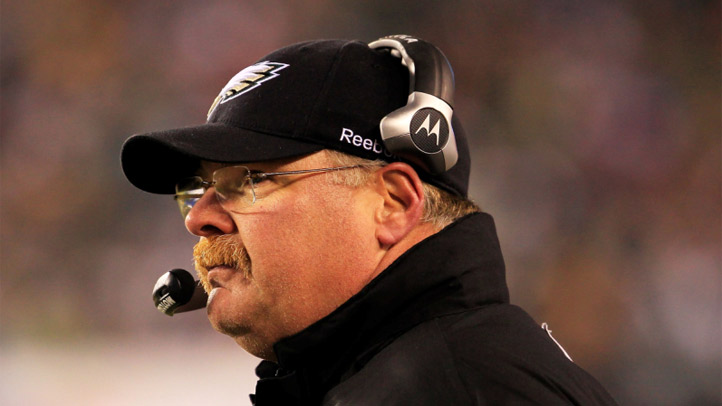 With the end of the NFL lockout becoming more and more likely, Eagles coach Andy Reid isn't wasting any time in getting his team prepared.
Howard Eskin reports via twitter that Reid will hold a meeting with coaches at 10 a.m. on Saturday.
Eskin originally tweeted that the meeting would also include players. However, in a later tweet he confirmed that players are not involved as of now.
Teams are not allowed to contact players until the lockout ends. However, if the lockout happens to end before Saturday, there's a possibility that players will attend.
The league is still working towards a new Collective Bargaining Agreement. The Eagles website reports that league owners could potentially vote on a new CBA on Thursday to end the lockout.
---
Fan, follow and download: Get the latest from NBCPhiladelphia.com anytime, anywhere. Follow us on Twitter, Facebook and NBC Philadelphia. Sign up for our sports newsletter. And, get breaking news delivered right to your mobile phone -- just text PHIBREAKING to 639710 to sign up. (Message and data rates may apply.)