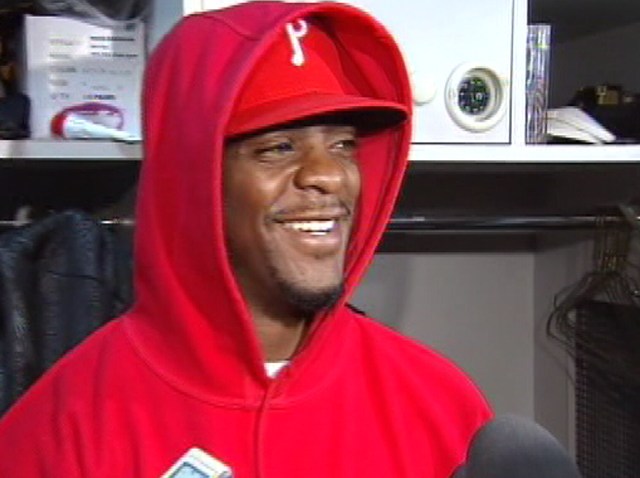 Earth to Clinton Portis -- just because you "felt like wearing red," doesn't mean that you should be wearing the cap a team from the city your team is about to face off against this week.
The injured D.C. running back talked in front of his locker about the possibility of facing the Eagles on Monday Night Football while wearing a Phillies hat.
"I just felt like wearing red," Portis said. "It didn't have nothing to do with the Phillies. This was the only outfit I had, so I just put it on."
Hold on, doesn't the home team in Portis' team's town -- the Nationals -- also wear red hats?
"I don't have a Nats hat," Portis said with a smile.
Come on dude. You definitely aren't the first athlete to piss off his own fan base by doing this and maybe if you were from Philly, went to school in Philly or even if the Phillies weren't from one of your rival's towns, this whole thing could be excused. But, considering there are whispers that you're over the hill -- closing in on 30 -- you should be as sensitive as possible to not give your franchise the fan base's support to likely get rid of you.
Portis, a six-time 1,000-plus yard rusher, has carried the ball just 49 times while playing in only four games this season. He hasn't played since the Skins beat the Eagles 17-12 in Week 4.
Certainly some in Redskins nation might wish Portis doesn't play again after his UNINTENTIONAL Philly fashion statement, but with or without the hobbled back the Skins have bigger concerns entering Monday night. Most pressing, of course, is if Donovan McNabb will be under center against his former team.