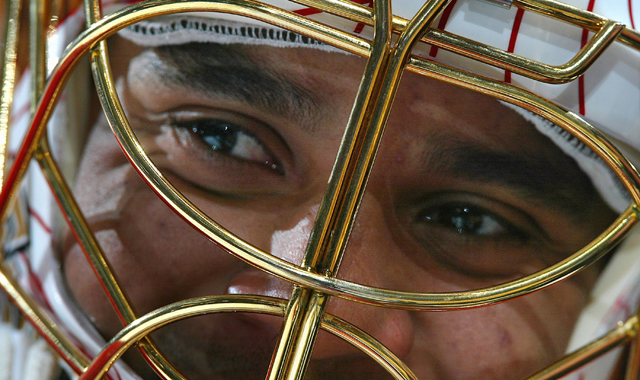 When Ray Emery arrived at the rink to pass on some lessons to kids in the Ed Snider Youth Hockey Foundation, he thought they might ask him whether he preferred butterfly or stand-up style.
The Flyers' notoriously hotheaded new goalie was in for a rude awakening
"Why do you fight?" asked one kid.
"Do you win all your fights?" asked another.
Clearly "Razor" Ray Emery has great strides to make before cleaning up his image -- but that's exactly what he plans on doing here in Philly. Oh, and winning a Stanley Cup would be nice, too.
But his past is pretty murky -- after leading the Ottawa Senators to the Stanley Cup finals in 2007, Emery and the club had a season-long "falling out" that involved him fighting with teammates, coaches, and even elderly drivers. His time with the Sens ended and Emery was left with no choice but to play for the Russian Kontinental Hockey League.
Even while in Russia Emery had a few magic YouTube moments, especially when he tried to fight a trainer who attempted to place a hat on Emery's head after he was yanked from a game.
But Ray is ready to turn his career around -- Flyers General Manager Paul Holmgren made sure of that before signing him by spending weeks talking with Emery to determine whether he was ready to clean up his act and play in the NHL again.
"I think Ray's a highly motivated young man,'' Holmgren said. "No one questions his ability as a goaltender.''
No one questions his intensity or will to win, either. Nor does anyone question his will to drop the gloves -- he likes fighting so much that his new helmet features the likenesses of great Philly boxers Bernard Hopkins, Joe Frasier, and the fictional Rocky Balboa.
If you ask us, Ray Emery is a perfect fit for Philly -- especially due to our new habit for picking up shunned stars like the Eagles' Michael Vick.
So between the pipes this season expect intensity as sharp as a "Razor."
Copyright AP - Associated Press